Mark Wallace is, likely, well known to those of you reading this. With success as a highly acclaimed commercial fashion photographer, Mark also holds accolades in the realm of photography education. As the creator and host of a web-based video series, "Digital Photography One on One," and "How'd They Do That?" sponsored by AdoramaTV, Mark shares his expertise to the masses who tune in to watch him, and also teaches coveted workshops all around the country. Soon however, he (and 9 of the top 10 photographers of the world) will be stepping outside of the US, and into the Caribbean, where you and some other lucky workshop goers will have intimate access to Mark during his workshop as part of the Fstoppers Workshops 2014 in Nassau, Bahamas.
From May 28th – June 1st, Mark will be teaching 4 workshops covering his specialities in fashion and lighting. Covering all bases, Mark will be explaining the ins and outs of basic and advanced studio lighting and location lighting, complete with all the necessary gear and models to shoot! To top it all off, Mark will be having a workshop to 'Kick Start Your Creativity,' to help inspire and show how to regularly create quality content. See Mark go into detail about the workshops in his promo here:
The 2014 Fstoppers Workshops promises to be one to remember boasting 10 world-class photography talents (including our Editor in Chief, Pye Jirsa), teaching limited workshops for 5 days at the renowned Atlantis Resort on Paradise Island, Bahamas. With such a broad array of talents, all bases of photography will be represented and covered, and the small numbers of attendees promises hands on interaction you simply won't find elsewhere. As mentioned, numbers are limited, and you can find out more about what's being offered in the following video. And now, there is a way you can experience all of this, for FREE. Find out how after the video.
Want to go to the Bahamas workshop for FREE? Enter in the contest and you could be the lucky winner to have all expenses paid. Win a Trip of a Lifetime to the Bahamas for the Fstoppers Workshop!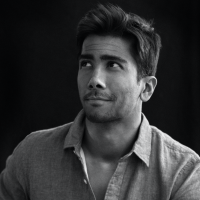 Kishore Sawh
A photographer and writer based in Miami, he can often be found at dog parks, and airports in London and Toronto. He is also a tremendous fan of flossing and the happiest guy around when the company's good.