Godox/Flashpoint as a brand is somewhat of an enigma for photographers this side of world, but their products do tend to leave a mark, supplying high functionality and quality at a cost not typically associated with such attributes. The company has just unveiled a new small flash unit designed with Sony mirrorless cameras in mind, though Godox states it will also work well with SLT Sony cameras like the a58 and a77, and a99II.
It's called the Godox TT350S, and features a 2.4GHz radio and TTL capbility, 3 groups with 16 channels, and topped with a guide number of 36m@ISO 100. Powered by two AA batteries, size can be minimal and even still the company is claiming 1 set/charge of batteries should be able to tally north of 200 shots at full power. That power is controlled through 22 output levels all the way from 1/128th power. The company is also claiming that overheating will be a non-issue and still you'll get a recycle time of approximately 0.1-2.2s.
So its diminutive size is not necessarily indicative of its ability, and the TT350S is able to work as a master or slave and along with other Godox/Flashpoint flash units in multi-flash rigs. It'll also do HSS through a dedicated HSS mode up to 1/8000 of a second, a range of around 30m, helping facilitate most creative endeavors, an it's featured with a zoom head that ranges from 24-105mm.
All in all, this looks like a promising option for Sony shooters, and at a price point that will likely come in under what Sony's offering by a wide margin. What precisely IS that margin? Well we don't know yet since the company has yet to release official pricing, but if a listing on eBay is anything to go by it'll be coming in at $89.
Check it out in more detail here.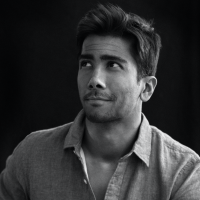 Kishore Sawh
A photographer and writer based in Miami, he can often be found at dog parks, and airports in London and Toronto. He is also a tremendous fan of flossing and the happiest guy around when the company's good.