Congrats to Joe Irish from Brunswick, ME, USA on winning our GNARBOX giveaway! Stay tuned for our next giveaway for your chance to win the latest photo gear!
As photographers and videographers, we deal in data management, but we don't always give it the attention it deserves. For example, when was the last time you thoroughly reviewed your backup strategy? Or do you even have a strategy/workflow? Those of us who have given this topic attention have probably only done so AFTER losing important data. Gear fails all the time, but failure doesn't have to equate to lost data. Having dependable gear and a surefire strategy can save the day.
We've teamed up with Gnarbox to offer one lucky winner an incredible storage solution! Enter the GNARBOX 2.0 SSD. This rugged backup device was designed especially for pro content creators who need the most reliable way to back up their files when they're out in the field. Compared to the competition, the compact design and powerful onboard backup features of the GNARBOX 2.0 make it one of the easiest storage solutions to use, all without a laptop.
Boasting up to 1TB internal SSD, an SD slot, two USB-C ports, and mobile apps to complete essential workflow steps before arriving to the studio, GNARBOX will save you time and make you a more reliable creator.
The Giveaway Prize – GNARBOX 2.0 SSD (1TB) + (2) Extra Batteries Giveaway
GNARBOX 2.0 features on-board backup, protected & water-resistant hardware, high-speed transfers with pro image and video support (RAW, Pro Res, H264, H265), and a specially designed mobile app (integrations with Lightroom CC, LumaFusion, and Affinity Pro). Full charge in 2 hours for each battery. You can read more about this model and its latest updates in our review here.
Specs
Hardware
Intel Quad Core, 2.40GHZ CPU
4 Core Intel HD Graphics GPU
867 mbps 802.11 ac WiFi
4GB RAM
NVMe SSD up to 1TB
3000mAh 7.4v removable lithium ion battery
SD Transfer: Up to 75MB/s
USB-C Transfer to 350MB/s
USB-C (x2), SD, and Micro HDMI ports
3-6 hours of continuous use
Water and Dust Resistant
6″x3″x1.16″
.8lb (375g)
Software
Works with mobile apps on iOS & Android
Compatible with macOS & Windows computers
Image Support: RAW, TIFF, JPG, PNG
Image Preview powered by Photo Mechanic
Video Codec Support: H.264, H.265, ProRes, MXF, MTS
UDF File System Support
[Related Reading: The Ultimate 3-2-1 Workflow Guide with GNARBOX 2.0]
How to Enter the GNARBOX Giveaway
You can enter using the widget below or by clicking this link. There are a total of 4 ways to enter and each entrant can gain up to 15 entries if you complete all of the entry methods. Giveaway ends October 16th, 2020.
Good luck!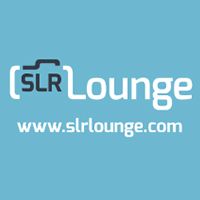 SLR Lounge Official
Articles by SLR Lounge Official are created by multiple authors. They represent official announcements by SLR Lounge.