Fujifilm's flagship offering, the GFX50S' greatest strength may turn out to be adaptability and support via firmware. This is, of course, an area for which Fuji is already highly regarded, having frequently blessed their older models with updates that really bring in the best of the new. Yesterday they released new firmware version 3.0 for the GFX-50S and an update for the Fujifilm H Mount Adapter G.
Here's a list of what's new:
Addition of "Focus Bracketing"
The update will enable the photographer to shoot focus distance bracketing up to 999 frames. When the photographer start shooting, the focal location is shifted with each activation of the shutter by the step of focus shift set from 1 to 10.
Addition of "35mm Format Mode"
The update will enable the photographer to shoot central 36.0mm x 24.0mm (30.5M) cropped images as both JPEG and RAW files. When using 35mm format adapters(*), it will be easier to adjust the image size to 35mm format image circle lenses by changing the setting.
* This function cannot be used with some of the mount adapters which have contacts for a camera body
"H MOUNT ADAPTER G" new firmware
The firmware update will expand the compatibility for the "H MOUNT ADAPTER G" accessory.
*Regarding the compatibility of lenses and accessories with H MOUNT ADAPTER G, refer to the URL below.

*Release latest firmware updates for H MOUNT ADAPTER G
There is possibly a good amount to be gleaned from this update, and overall it looks as if Fujifilm are playing to the system's strengths (the focus stacking) and have also identified the weakness (flexibility) and are making moves to make that better.
One assumes the focus stacking would be the biggest news, and while it may be at this point, the 35mm format mode may actually be the more critical as it expands the reach of the GFX to different people, and or people who sometimes would like to use the GFX differently. After all, most people with a GFX didn't come into the system as a first buy, and this may better allow them to make use of glass they've had before, and make the files a little more manageable also.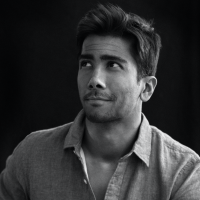 Kishore Sawh
A photographer and writer based in Miami, he can often be found at dog parks, and airports in London and Toronto. He is also a tremendous fan of flossing and the happiest guy around when the company's good.