There are those who subscribe to the theory that all opportunities hold value, but I think that's crap. Generally, for what it's worth, I'd advise being choosey and particular and go for the right ones. Think of it as fishing versus hunting; don't drop your line and see what bites, but when something good comes into view put it in the crosshairs and drop the piper on it. It would appear that Getty Images has one such opportunity right now.
Getty is seeking emerging female talent who are striving for a career in sports photography to be a paid intern in Getty's London office. The internship is a full 12 months beginning in July 2017, and the selected will go through the gamut of sports photography business at Getty Images. Among other things, running that gamut will include a rotation through departments from the picture desk, assignments team, field editing team, and of course opportunities to shoot and learn at major events under the tutelage of some of the best sports shooters around.
Internships have long been a staple of those seeking to have steep learning curves and really understand the working world of professional photography, and speaking to Nigel Barker last year he echoed the same but that it is still one of the best ways to get into industry. That said, it's perhaps more difficult now to find them and there are fewer, so an opportunity like this stands out as something not to miss. If you're looking to apply, here's how to do so:
We are open for applications until 31st March 2017. Following the close of applications, shortlisted applicants will be contacted and a follow up interview and portfolio review session will take place in April. All interviews and portfolio reviews for applications from outside the UK will be conducted online. The successful applicant will commence the internship at the beginning of July.

Applications are open to all aspiring female sport photographers. Undergraduates with a desire for a career in sports photography are encouraged to apply.
Canon is a sponsor of the offering and the successful applicant will get a full Canon professional kit for the internship – just a little added motivation there. And if you do apply, or are going to, let us know, and if we can offer any words of advice or assistance we'd be happy to do so.
Find out a bit more here.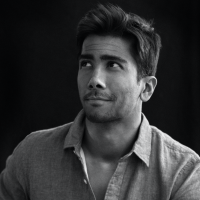 Kishore Sawh
A photographer and writer based in Miami, he can often be found at dog parks, and airports in London and Toronto. He is also a tremendous fan of flossing and the happiest guy around when the company's good.