Brazil is definitely on the bucket list of places to shoot for photographers all around the world, housing breathtaking monuments and ecological sites, a bevy of some of the most beautiful women to grace this planet, and now, the Olympic Games starting in Rio de Janeiro August 5th.
What you are about to witness might be deemed as NSFW, so shield your eyes if you must:
This is, besides what looks like your newfound heaven, the collection of gear provided by Getty Images for photographers so fortunate to be documenting the 2016 Summer Olympic games. My condolences to all you Nikon lovers out there, but the champion of choice here was Canon, providing an army of bodies & lenses to take on the event. 
What we predominately see is the use of the Canon 1DX Mark II with the occasional sprinkle of Canon 5DS-R's amongst the masses. These heavy duty machines are paired with a variety of telephoto top-guns, working together to make a sports photographer's perfect Tinder match.
An image from Getty's Managing Editor, Michael Heiman, shows a table stocked with glass (making it cringeworthy to imagine someone accidentally bumping into it) which displays just a few of the star players that will be utilized for the games. These photographers are estimated to capture 1.5 million images over the course of the games, "sending key medal moments from camera to customer in as fast as approximately 120 seconds," Heiman tells PetaPixel.
In addition to all the gear pictured, Heiman mentioned that "special cameras for immersive 360-degree views" will be used along with "20 robotic cameras for aerial and underwater views." Getty covered almost every available focal length, making sure photographers would be able to capture every single tear shed or sweat droplet:
EF 11-24mm f/4L USM
EF 24-70mm f/2.8L II USM
EF 70-200mm f/2.8L IS II USM
EF 200-400mm f/4L IS USM Lens with Internal 1.4x Extender
EF 200mm f/2L IS USM
EF 300mm f/2.8L IS II USM
EF 400mm f/2.8L IS II USM
EF 500mm f/4L IS II USM
EF 600mm f/4L IS II USM
EF 800mm f/5.6L IS USM
If we are talking bodies, this spread is speculated to amount to $200,000, which makes me light-headed just thinking about calculating the additional Benjamin's needed to account for all that glass. Each photographer is said to carry $42,289 worth of Canon gear, A.K.A 50 pounds of your wildest dreams.
If ever a time to reconsider your niche photography industry, this may be it folks. Get live updates from the 2016 Olympic Games in Rio de Janiero via Getty Images' Facebook & Instagram.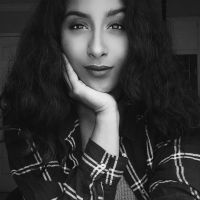 Shivani Reddy
Shivani wants to live in a world where laughter is the cure to pretty much everything. Since she can't claim "Serial Bingewatcher" as an occupation, she'll settle for wedding/portrait photographer at Lin and Jirsa & marketing coordinator here at SLR Lounge. For those rare moments when you won't find a camera in her hand, she will be dancing, eating a donut, or most likely watching Seinfeld. Follow her on Instagram:
@shivalry_inc