No such thing as a free lunch? Well, whether it's the impending conclusion of summer, or perhaps good will is just in the air, yet another photo company is giving away their software for free. onOne software is offering their Perfect Effects 8 Premium Edition to anyone who wants it with no price tag attached.
Perfect Effects 8 Premium is one of the 8 modules part of the Perfect Photo Suite 8.5. With it comes hundreds of single-click preset adjustments, customizable effects, the ability to combine effects, and do selective adjustments. With all that's on offer, it should allow you to highly stylize your images.
The version you would be downloading is a fully licensed one that requires Windows 7 or above, and Mac OSX 10.7 or above. It's able to run as a standalone application if you choose, but can be integrated with Lightroom and Photoshop. Normally as-near-as-makes-no-difference $100, there is no fee. OnOne Software had offered this months ago and without word, the offer expired. The same can be expected of this as there has been no given duration for the offer, so get it here while it's hot.
On that note, we, not too long ago, posted about Sony's DxO's film emulsion pack FilmPack 3 that they were giving away for free also. If you have not yet taken advantage of the offer and plan to, a friendly reminder that offer does have an expiry date which is only days away on August 15th. Follow this link to see more and for the download link.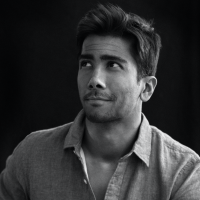 Kishore Sawh
A photographer and writer based in Miami, he can often be found at dog parks, and airports in London and Toronto. He is also a tremendous fan of flossing and the happiest guy around when the company's good.