There's a lot to love about living the dream and making money with your photography, but sitting around and waiting to get paid is not one of them. For the more instant-gratification inclined, Venmo has been a prime option – using Venmo, a client can quickly and easily transfer money to a photographer.
Until now, however, getting the money from your Venmo account into your bank account was another story. Venmo competitors like PayPal and Zelle could get your money into your bank account instantly, whereas Venmo users had to wait a comparative eternity of 1-3 days.
With a substantial update that is rolling out, Venmo has finally caught up to the others and can now offer bank transfers "instantly," or technically, within 30 minutes, to supported Visa and Mastercard debit cards. For a meager fee of 25 cents per transfer, you can now have your money right when you need it.
Any freelancer can attest to the fact that clients can pay at vastly different paces, and sometimes as you wait on a nice, big check and watch your bank account drain, counting the days until an invoice you've sent comes due, a Venmo-loving, fast-paying client can pop up just in time to save the day.
In times like these, waiting two days for a bank transfer can mean the difference between bills being paid on time or paying late fees. Having the option to see the funds in your bank account within a half-hour of the transfer request is highly satisfying and well worth a quarter.
If you've got the time to wait and don't want to pay the small fee, standard bank transfers are still available with the 1-3 day waiting period, and they will continue to be free. To see if the update is available to you, just update your app. Check Venmo's site for all the fine print.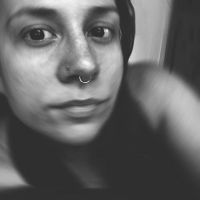 Holly Roa
Seattle based photographer with a side of videography, specializing in work involving animals, but basically a Jill of all trades. Instagram:
@HJRphotos