Another PhotoPlus Expo has come and gone, and this year has been a big one for gear releases. The expo floor was filled with exciting releases to check out, and we've brought back notes to share with our dear readers who couldn't make it to the show in person. Below are some of the most interesting, innovative, or otherwise noteworthy new things seen at PhotoPlus Expo 2018.
Mirrorless's transition from alternative to standard is well underway, and for the first time, would-be full frame mirrorless seekers have the option of sticking with the brand they know instead of rushing to Sony en masse as they have since the a7's inception. Still, there is a dynamic in effect where Sony pushes boundaries while the others play catch-up (with some notable exceptions, like Canon's new control ring and touch bar.) Meanwhile, Zeiss is on something new altogether. 
Known for their exquisite glass, Zeiss has only just ventured into the land of camera manufacturing with a unique new full-frame mirrorless camera with a fixed Zeiss Distagon T* 35mm f/2 Lens. Its 37.4-megapixel sensor falls between average and high-resolution standards for today's bodies, but the big news is that the ZX1 integrates Adobe Lightroom CC directly into the camera. It also eschews removable memory in favor of a 512GB internal SSD. Other features of note:
Leaf shutter
Microphone and headphone input
4K video
3 fps burst
WiFi/Bluetooth
USB-C connectivity
255-area AF system
Sigma TTL compatible hot shoe
ISO 80-51200
0.74x Full HD OLED
Physical aperture and shutter speed/ISO controls
4.34″ rear LCD screen with a kink where the menu goes to make navigation while holding the camera to your eye easier
Pricing is not yet available
The ZX1 is still a prototype as of this writing, so hands-on wasn't possible at the expo, but three units were on display under glass. Each showcased a stage of ZEISS's touted "Shoot, Edit, Share" concept.
Epson Drone SoAR
When you think of Epson, you probably think of printers and paper. You may be surprised to learn that Epson is also involved in augmented reality glasses, and they've just pioneered a fascinating take on what to do with this technology. Drone pilots who are tired of looking from their phone to the sky in order to both track their drone and monitor what it's recording will like this one. 
In partnership with DJI, Epson has a particular model of AR glasses, the Epson Moverio BT-300 (FPV/Drone Edition). The glasses run on an Android operating system and can utilize the new Epson Drone SoAR app to watch what your drone is seeing *while* you watch your drone's trajectory in the sky. The Epson Drone SoAR app does more than merely offer AR monitoring, though. It will also help you find your drone in the air if you've lost sight of it and can show a pre-visualization of a programmed flight path. Check the video below to see it in action.
Is digital medium format on its way to becoming commonplace? For years, price was a major prohibitive factor keeping photographers away from medium format, but Fuji's newest medium format body (and the GFX 50S before it) are tossing that standard to the wind. Priced at $4499, a GFX 50R body will set you back about as much as a Sony a9.

Granted, the GFX 50R's 51.4-megapixel sensor is smaller in area and lower resolution than an exponentially more expensive (and also physically larger) Phase One. But, after getting to use a GFX 50R for a day at PPE, I can say with certainty the results are lovely. A full hands-on write-up for the GFX 50R is coming, so keep watch! In the meantime, find a sample image below, shot with the GF 110mm f/2.
Quick Specs
Rangefinder-Inspired Body Design
51.4MP 43.8 x 32.9mm CMOS Sensor
X-Processor Pro Image Processor
Built-In 3.69m-Dot 0.77x OLED EVF
3.2″ 2.36m-Dot Tilting Touchscreen LCD
117-Point Contrast-Detection AF System
Extended ISO 50-102400, 3 fps Shooting
Full HD 1080p Video Recording at 30 fps
Bluetooth Low Energy, Dual SD Card Slots
Weather-Sealed Magnesium-Alloy Body
ZEISS Batis 40mm f/2 CF Lens for Sony E
This one is less revolutionary than some products on the list and more "new and really nice," but Sony shooters with a taste for high-end glass will appreciate this one. It's decently fast, has the gorgeous color and contrast one would expect from Zeiss, is sharp as a tack wide open and is not unattainably priced at $1299.
If you shoot Sony and have been looking for something in this focal length or for an excellent macro, the Zeiss Batis 40mm f/2 deserves your attention. Check out a couple sample images from the expo below. These were shot with the Batis 40mm f/2 and a Sony a9 at Zeiss's booth demo.
Quick Specs
E-Mount Lens/Full-Frame Format
Aperture Range: f/2 to f/22
Distagon Optical Design
Three Aspherical Elements
Four Low Dispersion Glass Elements
Floating Elements System
ZEISS T* Anti-Reflective Coating
OLED Display for Focus Distance and DoF
Linear Autofocus Motor
Cecilia has been in the leather camera accessory business for a few years now and has just added camera bags to their lineup for the first time. High-end leather is in their DNA, having spurred from a 160-year old family business that has supplied leather for the likes of Leica, Agfa, Graflex, Coach, and Bausch & Lomb.
There are two styles of bag and two sizes for each style. The Humboldt (14L) and Mercator (16L) bags are zip-flat style backpacks, and Lambert (12L) and Tharp (8L) are messengers. They enter the arena with high-end leather camera bag purveyors like ONA, designed to appeal to those who don't mind spending a little more for something well-crafted and stylish with whiffs of luxury. The bags are available in brown or black leather or charcoal cotton canvas with leather accents, the latter sitting at a lower price point.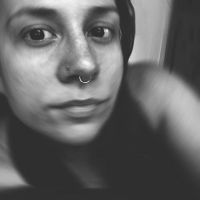 Holly Roa
Seattle based photographer with a side of videography, specializing in work involving animals, but basically a Jill of all trades. Instagram:
@HJRphotos