When packing photography equipment for a trip, you'll want to strike a balance between under and overpacking. If you bring too much, or the wrong type, it can act as an anchor and make your life more difficult than it needs to be, but if you don't bring enough or don't choose your kit wisely it's easy to find yourself far from home and wishing you had access to something you've left behind. Jay P. Morgan of The Slanted Lens shares some packing tips and favorite gear for travel in a recent YouTube video, as he goes over in detail what he chose to take on a trip to Cuba and why.
Keeping in mind that what Jay P. is up to is a photography-centric trip with equipment for BTS video complete with audio equipment, one could probably get away with a lot less if packing for say, a vacation where photography is a side-mission for the excursion. Still, the train of thought shared is useful to help decide what to bring on a more casual photo adventure and it's always interesting to see what other photographers deem kit staples and necessities.
That's the first video, and then putting the gear into use Jay P has a follow up video on taking street portraits that covers the mentality and approach of something many of us want to do, but are generally nervous about doing. Also, don't miss the full gear list below.
Gear List: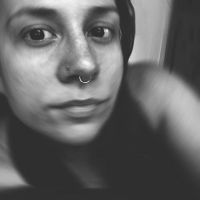 Holly Roa
Seattle based photographer with a side of videography, specializing in work involving animals, but basically a Jill of all trades. Instagram:
@HJRphotos