One of the fascinating things about trade shows is the crowds, and observing them. The crowd at any show floor is like a living, breathing, evolving organism, almost like how a school of fish or a flock of birds seem to be as one. If you step back, it's a great way to spot trends. You can see what services are getting the attention and what gear is being sought after, and you get to hear what gear is being used, favored, hated, and why.
Some of the best people to speak with at the end of a trade show are the people manning the booths, provided they actually have enough energy to lift their eyelids, and haven't lost their voices. I took the time to speak with some reps at Sony, Nikon, Canon, Fuji, and Sigma to see what were their most popular items this year at WPPI, and this is what they've said:
Sony
Little surprise here, but it's the A72. Interestingly, the rep I was speaking with said that literally every other body they had was largely ignored, or used to keep hands busy until an A72 became available. Also, it was interesting to note that last year, people still looked at the A7 as a novelty device, or something they were just considering purchasing, where as this year their seemed to be wide adoption of the type, and largely by wedding photographers – who apparently are all buying it with the 55mm f/1.8.
We actually have a host of A7 variants within SLRLounge and Lin & Jirsa that are used as primary shooters, and video shooters, and this proliferation clearly isn't limited to us. I'm still teetering on the line of going that route myself, and with the amount of interest shown, there will likely just be more and more development of it making this prime time to finally adopt. Check out what can be done with this little workhorse in the hands of our fellow writer, Miguel, as he takes some dramatic headshots. 
Canon
Most of you would be entirely unsurprised to hear that a monster draw of the show this year is Canon's own new MP monster 5DS/R. At a whopping 50MP, it's encroaching right onto medium format territory, and along with its release, they've been pairing them with the new 11-24 f/4 L, also a crowd favorite – though possibly overshadowed by the next item on the list.
Sigma
The Sigma 24mm 1.4 Art. It's incredible that two years ago, Sigma's booths would've been bereft of the crowds and fanfare that now surround them at any event. With the Art series, Sigma has emerged from the chrysalis of mediocrity a benchmark company. The success of the 35mm and 50mm Art lenses made the 24 1.4 the anticipated and actual favorite, with second mention going to the 150-600mm. Here's a deeper look in the 24mm 1.4 at WPPI.
Fuji
It may sound strange that in an event flooded with wedding and portrait photographers, it would be the X100T, a rangefinder style, fixed focal length camera that would steal Fuji's show.  But such was the reality, and in a way, I'm not surprised. the X100T offers an experience not easily matched in the current market, especially at its price point, and everyone toting a big DSLR is always on the lookout for a smaller more handsome offering for travel or day to day.
Admittedly, they were offering a 50mm conversion lens with a hefty $150 discount, but the rep was utterly clear that the X100T was the real attention getter, and particularly the silver body.
Nikon
Speaking with 3 different Nikon reps, it was unanimous that the D750 was the favorite, with the newly anointed D7200 in close pursuit. It may seem unusual that a brand new body, especially a successor to the widely lauded D7100, would not be the first in line, but that speaks volumes about the D750. You'd be hard pressed to find an unfavorable review about it, much less a scathing one. You can see our full review here, and our initial hands on with the D7200 here.
On this list, what would you want most?
We'd like to extend a huge thanks to our partners at B&H for being our sponsor for WPPI 2015, where we'll be continuing to bring you the latest from the show floor and all the exciting new products and services from the forefront of photography.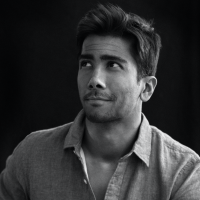 Kishore Sawh
A photographer and writer based in Miami, he can often be found at dog parks, and airports in London and Toronto. He is also a tremendous fan of flossing and the happiest guy around when the company's good.