When we think of eye-catching and performance driven drives, it's probably LaCie that comes to mind, and when we think of rugged and durable drives, that's historically LaCie as well, given the, err, Rugged line. But G-Tech has their own set of 'rugged drives' and the latest of which is a small and fast SSD with USB-C, given you security and speed in a small form factor.
It's called the G-Drive Mobile SSD R-Series (a mouthful), and is certainly aimed at the professional crowd given the decision to go with USB, speed, and price. At 560MB/s it's faster than the similar small SSDs from Samsung, like the T1 and T3, and even a little bit faster than LaCie's Rugged SSD, which hopefully we'll be testing soon. See our review of the 5TB Rugged USB-C here:
Giving the G-Drive Mobile SSD R-Series that kind of transfer speed certainly makes it compelling as a working drive. I've long advocated using the T1 and T3 as great working drives for those who work within a studio, or move between locations and or computers. Also, if you're computer doesn't have an SSD, using an external SSD for your working files, say in a Capture One Session or Lightroom Library can really speed things up – especially in Lightroom.
So it has speed and a small form factor, but what about durability? LaCie's Rugged has had that corner pretty much, well, cornered for some time, but according to the press release this G-Drive SSD R-Series is a challenger:
When the luxury of indoor production isn't an option, the G-DRIVE mobile SSD R-Series device is built using hand-picked components to withstand tough conditions in the field and provides a rugged solution you can trust. In addition, it will have an International Protection Rating of 67 (IP67) for water and dust resistance and has been tested to withstand up to a 3-meter drop on a carpeted concrete floor and 1000 lbs of pressure (crush resistance).
That's impressive all the way round, and you can get these in 500GB, 1TB, and 2TB versions thus far, with pricing from $199, $379, and $699 respectively. That pricing spread is actually quite nice too, since it works out to only be about a 5 cent difference per gig (40, 38, 25 again respectively).
Source: DPReview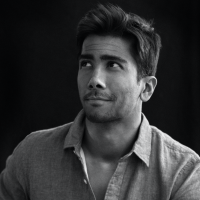 Kishore Sawh
A photographer and writer based in Miami, he can often be found at dog parks, and airports in London and Toronto. He is also a tremendous fan of flossing and the happiest guy around when the company's good.