Earlier this year at WPPI in Las Vegas, I had the chance to interview and speak to G-technology about their products and the direction they were going. I was impressed enough to start investing into their Studio line for my personal storage and backup system. I have been using their products now for close to a year and couldn't be more impressed, so I was really interested in speaking with them again here at PhotoPlus Expo; not only to see what new products they had coming out, but to also see if they had made any improvements on the products I saw earlier this year.
A quick THANK YOU to B&H Photo for bringing us to New York City so we can speak with companies like G-Tech to bring you the latest news.
I sat down and spoke to Greg Crosby, their product manager, who was working the floor as I walked up, being pulled in every direction from swarms of interested customers. He started our conversation with the most impressive looking product at their booth, the new Studio XL. The Studio XL is a beast, but very sleek looking, resembling the other Studio line products. The Studio XL is a new 8-Bay Thunderbolt 2 Storage Solution with 2 of those bays being swappable with their EV-Series portable drives. This is the product I am really interested in and have a feeling that I'll be investing in one soon. I really like the idea of being able to take a portable SSD drive out to the field on a shoot with me, dumping my images on it as back-up to my cards, then simply plugging it into my Studio XL to transferring everything into my RAID storage.
I run RAID1 with my current setup, but you can run RAID 0, 1, 5, 6, 10, 50 and JBOD on the 8-Bay Studio XL. It can be used with either a Windows machine or MAC with Thunderbolt 2 with a transfer rate of 1200MB/s. It's backed up with a 3-year limited warranty and unlimited free technical support, which I have taken advantage of this past year a couple times.
After writing my article last year about some of G-Tech's new rugged line of products, a few readers commented their concerns with the idea of their portable drives not being SSD. Well, G-tech has fixed this with their new line of portable SSD drives, which are not only SSD but 40% lighter than the previous line. These drives can be used in their ATC all-terrain rugged cases which now offer USB 3.0 and Thunderbolt connectivity. These new lighter SSD portable drives can be used in the field then brought home or into the office and plugged directly into the new 8-Bay Studio XL.
This system couldn't impress me more, and it was great to see that G-Tech took what they released just earlier this year and improved on it already.
The third product that Greg showed me is one that I personally don't have a need for, but I know all the videographers shooting a RED will truly appreciate. They designed a reader for the RED Mini-Mag SSD Module, which is also swappable in the new Studio XL. With the reader plugged into the Studio XL, you simply plug your RED Mini-Mag in and you're connected to your storage system.
There were a few other new products coming from G-Tech just around the corner, but I wanted to simply show you a few of the things I got to see at PhotoPlus. There are some companies that I have truly grown to love, and G-Tech is one of them. Not only investing in their products for my own use, but I always recommend them when asked about storage solutions. They make a very reliable product that continues to evolve and improve. As far as prices for the three products I mentioned above, I wasn't given that info officially. All I can say is that the prices mentioned to me were inline with what you would expect from G-Tech.
Again, we appreciate B&H Photo for making this trip to PhotoPlus Expo 2015 possible! Get the latest G-Tech products at B&H Photo here.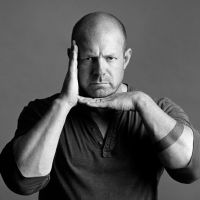 Jay Cassario
Jay Cassario is a fulltime photographer from South Jersey, owner of the multi-photographer wedding and portrait studio
Twisted Oaks, and Brand Ambassador for Leica Camera USA. WEBSITE:
Jay Cassario Personal Facebook:
Jay Cassario Business Facebook:
Twisted Oaks Studio Google Plus:
Jay's Google + Twitter:
@JayCassario