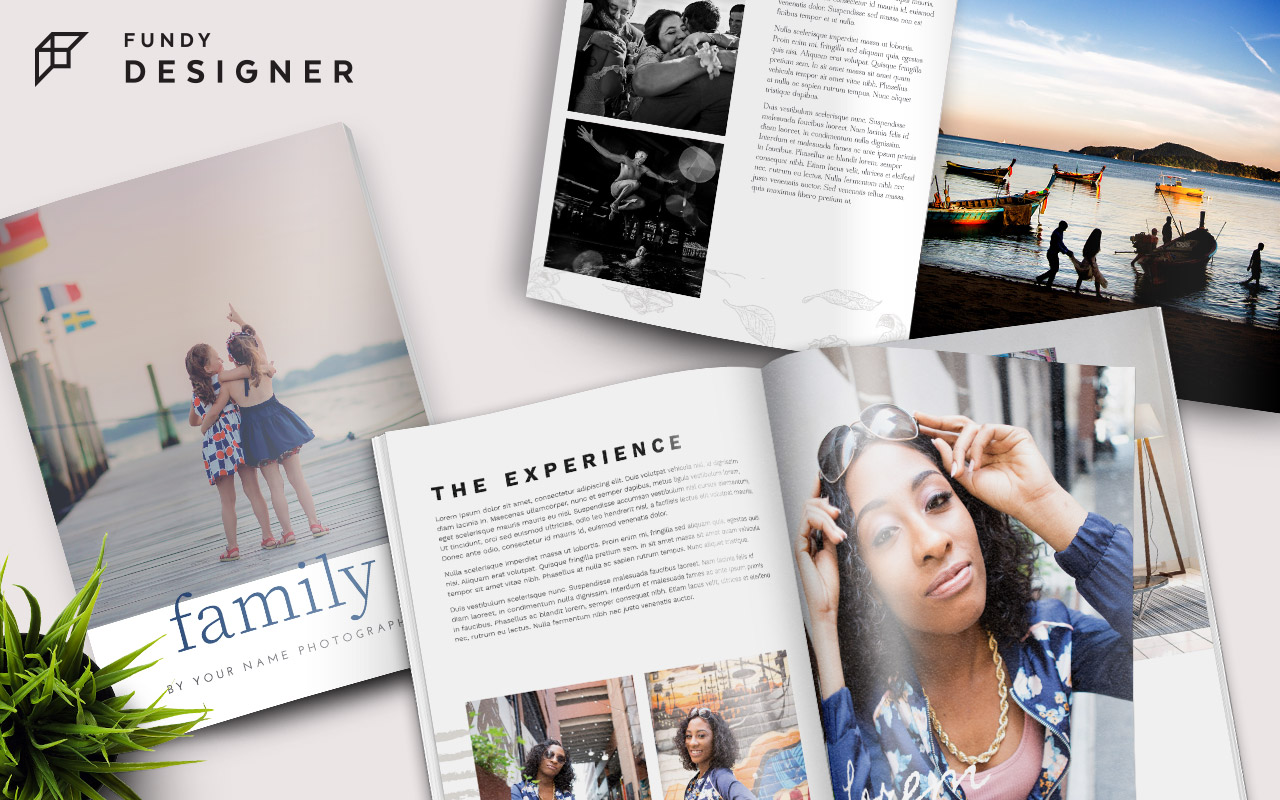 We recently joined Andrew Funderburg, founder of Fundy Software, Inc., live on Facebook (link) to talk about Fundy Designer's newest addition. Fundy recently added the ability to design studio magazines, along with accompanying marketing cards (with five marketing card designs for each genre of studio magazine). It really is studio magazine design made easy. Super easy, in fact! Read on for a quick overview of what Fundy's new studio magazine design feature is all about, including some spreads from our own family studio magazine design.
Why Studio Magazines?
First, we think it's a valid question to ask why a photographer might need a studio magazine at all. We believe studio magazines provide a classier means of letting prospective clients know what it's like to  have a photographic experience with us. Of course, you can also use studio magazines to explain your processes and provide more information to your booked clients.
Realistically, you can't simply hand out a business card and hope your contact remembers what the heck you were talking about, or hope they'll remember to actually check out your website later on. Whether you're at a local business networking group, an outdoor festival, or a wedding venue's open house, there's no doubt that a solid studio magazine design will communicate your message, while simultaneously demonstrating a high-level of professionalism.
Fundy's Studio Magazine Design: Step-By-Step
You can check out Fundy's full blog post all about their new magazine feature here, but we'll also break it down for you really quickly. And, in our opinion, they're absolutely correct! According to Fundy's own blog post: "If you can design an album, you can design a studio magazine. Now it's all built into Album Builder®. Drop in some photos and designs, adjust the professionally pre-written text and you are ready to send off a PDF or send it to print."
Here's the basics of how easy Fundy makes studio magazine design:
You begin in a similar manner to creating an album design. You start by choosing  a magazine design set, of which there are five genres: boudoir, family, newborn, senior, and wedding.

Next, you drop in your photographs. For this part, you'll need photographs from your portfolio and photographs of your products. As well, you can simply add and delete pages, depending upon the size of studio magazine you are designing.
After that, you'll need to edit the text. That said, Fundy has done a major service here by having professionally written text ready to go for you!
Finally, you can export your studio magazine design for print. Or, if your intent is online use, you can export as PDF. Fundy already has direct ordering set up for Miller's, with GraphiStudio coming on board soon. Both labs will be offering 16-page magazines in the $4-$5 range.
Bonus! As with other Fundy features, everything is customizable! Fundy even provides options for a blank and generic design set. Photographers have access to these sets as long as they have Fundy's Album Suite or Pro Suite.
Want to Learn More?
If you want the best means of learning more, Fundy has a free "studio setup guide" you can check out right now! Don't have Fundy Designer? Well, if this new studio magazine design feature has you interested, you can purchase it here. Note, you will need their Pro Enhancements feature if you want full access to all the studio magazine design sets. Finally, if you are an SLR Lounge Premium Member, you can save some cash on your purchase of Fundy Designer.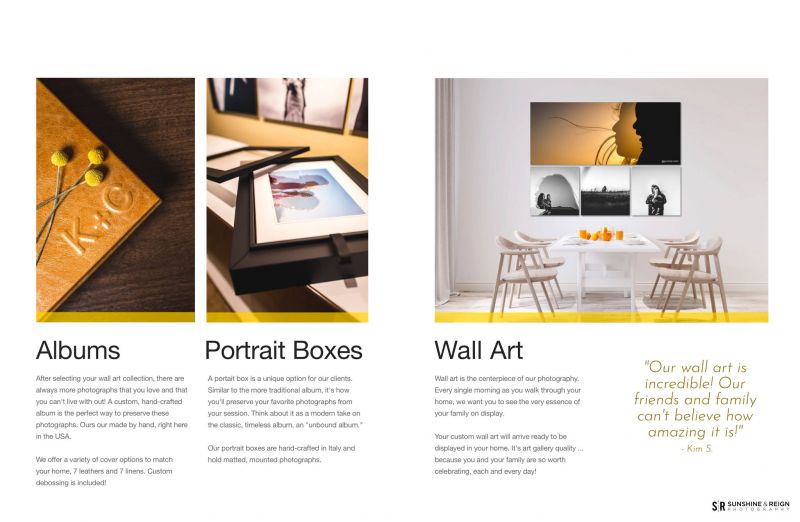 We'd love to hear your thoughts on Fundy's newest feature, or your experience with Fundy Designer in general. Leave a comment below, and while you're at it, why not drop a spread you designed in the comments as well!
Please note, cover photograph copyright fundydesigner.com (used by permission).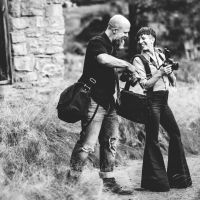 Amii & Andy Kauth
Amii & Andy are a wife and husband team of rad portrait and wedding photographers (Sunshine & Reign Photography) who absolutely love life and are generally just stoked! Yeah! When they aren't photographing or writing and teaching about photography, you'll find them off on a seriously legit adventure with their little ones, lifting weights in their garage, training jiu-jitsu, refining their archery skills, or surfing every chance they get. And on the rare chance they escape off on a "date night"? Yep! They'll find a wedding to crash (true fact). Website:
Sunshine & Reign Photography
Instagram:
@sunshineandreign