We've spoken at length about the value of prints in this business of ours. Regardless of the type of photography you do, there's a level of satisfaction derived from the images, to both you and client, when the images are tangible prints, and when it comes to prints and albums our software of choice is Fundy Designer. On the flip side of the same coin there is GraphiStudio, the innovative and far reaching Italian album manufacturer, and we're happy to bring news that the two have formed a direct-ordering partnership.
As of this week, there will be a connection between the two companies that will allow professional photographers to design wedding albums and portrait albums using Fundy Designer, and then with fluidity and direct integration send those albums to GraphiStudio for printing.
Fundy's broad adoption among wedding professionals is due to the mix of professional album design (template-free but also with the popular auto pro-album designer) and ease with which a great album can be created. That, and of course Fundy integrates sales tools that allow photographers to conduct sales sessions with their clients either in-person or virtually, and assist with sales even for those who find selling difficult.
But beyond that it is integration with popular print labs that has helped them get such positive attention, print labs like GraphiStudio. And the process is easy.
After designing an album within Fundy Designer, a user simply chooses to order the album direct to the lab whereupon Fundy Designer will upload the print-ready files directly to GraphiStudio and display a 3D representation of the user's album (see above).
At this time you can design any GraphiStudio book in Fundy Designer, but you can also order GraphiStudio's BabyBook, GoBook and their wildly popular YoungBook direct without ever leaving the Fundy platform. The popular WeddingBook will follow suit next month, and the joint cooperation with between Fundy and GrpahiStudio will give early access to new GraphiStudio book lines and features to Fundy Software and GraphiStudio customers.
Additionally, mutual customers will receive access to premium content and tools, and photographers the likes of Jerry Ghionis, Roberto Valenzuela, Erika and Lanny Mann, Scott Johnson, Dawn and Bob Davis, GraphiStudio and Fundy Ambassadors, will be sharing how this partnership helps them save more time, deliver beautiful printed work to their clients and ultimately generate more revenue.
Download a free trial of Fundy Designer here, and you can check out GraphiStudio here.
Photo Credit: Top & bottom images courtesy of Two Mann Studios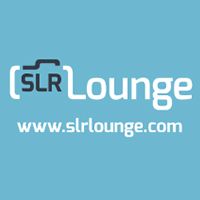 SLR Lounge Official
Articles by SLR Lounge Official are created by multiple authors. They represent official announcements by SLR Lounge.