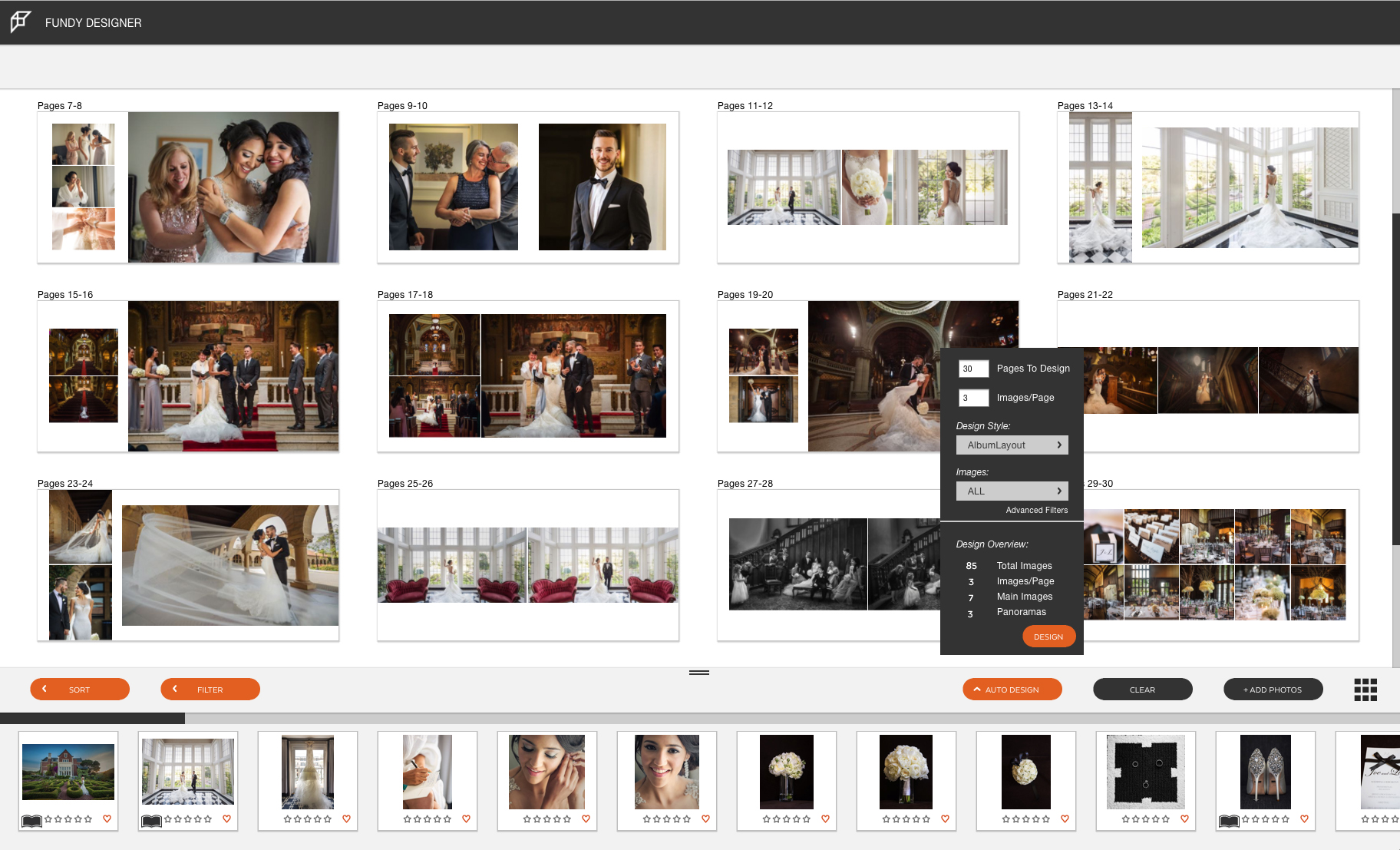 Fundy Designer is one of the best pieces of software available for photographers that need to design or produce albums on a regular basis. Their album designer makes it so quick and painless to design an album, I honestly had a hard time believing that they could improve on the software much more, but boy was I wrong.
I had the honor of taking a quick drive out from my home yesterday to visit Fundy Headquarters in Beaverton, just up the street from Nike's World Headquarters. The office is exactly as I envisioned it, and mirrors their founder in many ways.
After a quick tour and some introductions, we got down to business.  I got a firsthand, one-on-one preview of the new Fundy V7 and the major features being announced today.
The biggest of all these features in my mind is the new professional auto-album designer. This is a game changer, as I can now design a new album faster than it takes me to make myself a cup of coffee in the morning. This is as close to an album design 'easy button' as there ever was.
This isn't just some randomized auto design generation either, we have seen those before. This is an advanced piece of software that uses some impressive algorithms to design an album based on timestamps, links, your ratings and more.
The part that just takes it to the next level too is that you also retain 100% editing ability. So you can sit down, let the designer build the album for you, and then make changes as necessary to satisfy yourself and your client. I was very impressed with the functionality and the speed at which it was able to do the design. We are talking mere seconds, and a fully designed album was ready to go. So cool.
Other Fundy V7 Feature Highlights
Professional Image Browser and Organizer
Upgraded Quick Design Picker
Faster, Friendlier User Interface
New, Lightning Fast Engine
Another big addition to Fundy in V7 will be the new Image Browser, which will remind photographers of Adobe Bridge, Photo Mechanic, or even Lightroom's Library Module.  The premise here is simple: to allow you to cull your images for album purposes directly inside of Fundy. It also allows you to tag your images for the auto-album designer, further improving on the auto design's capabilities.
Another great feature is that the software utilizes your tags from Lightroom or any other photo browser. So if you tag an image as 'bride' in Lightroom, you will see that pulled into the Fundy V7 image browser as well.
The only disappointing piece to this Fundy V7 announcement is that it's not done yet! The new version is expected to be complete sometime this spring; the end of April is what I have heard up to this point.
If you are interested in getting your hands on V7 when it comes out, then I suggest you consider buying V6 soon. If you purchase V6 between now and when V7 launches, you will get a free upgrade to V7.
You can get all of the details over on the Fundy website here.