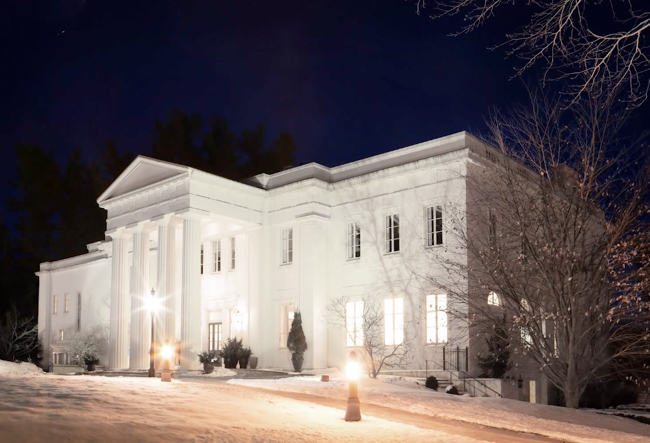 Many people associate wedding photography with gorgeous images of the bride and groom, along with intimate, photojournalist style images documenting the day. The truth is, as important as it is to capture the people and moments during a wedding, we need to capture everything, from the fine details such as table settings, to the important details like the cake, and the venue itself should be no exception to this. So many times, myself included, I see full weddings shot beautifully by photographers, but many times I don't see a beautiful image of the venue itself. Having a beautiful image of the venue helps to give the final delivered wedding a sense of place. If you think about how much thought your client put into choosing a venue, you will quickly realize you need to create an amazing image of it.
In the Profoto sponsored video below, wedding photographers Justin and Mary, show you how to use long exposure and off camera flash to create a beautiful night shot of a wedding venue that is sure to compliment all of your other beautiful images from a client's wedding day.
Gear
Canon 5D Mark III
Canon 35mm Lens
Tripod
Profoto B1 500 Air TTL
Profoto Air Remote TTL-C
Profoto Zoom Reflector
Profoto Magnum Reflector
Thoughts
I've done long exposure images in the past of the venues I have shot, using ambient light to illuminate the venue, but to do something as simple as walk around and use the test button on my strobes to fire it and ultimately light the building just never crossed my mind! The technique seems very simple, set up your camera on a tripod with a wide lens, focus in on the building, get an ambient light exposure reading to dial in your setting, and once you hit the shutter, have your assistant walk around firing the strobe to illuminate the venue.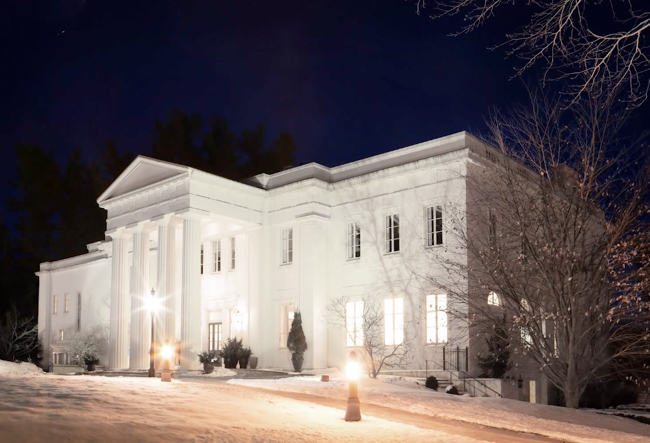 I have to say I think this is a great technique that I might just try myself in the future. It's fun, fairly simple, and the end result is a beautiful image of the venue for my clients and possibly the venue itself to showcase.
Images captured via screen grab.
Chris Nachtwey
Chris Nachtwey is a full-time wedding and portrait photographer based in Connecticut. He is the founder and creator of
35to220
a website dedicated to showcasing the best film photography in the world. Chris loves to hear from readers, feel free to drop him a line via the contact page on his website! You can see his work here:
Chris Nachtwey Photography