There's no doubt that FujiFilm's X-T2 has been one of the more exciting cameras released this year, and a camera that the company is clearly using to push boundaries not only with what Fuji X-series cameras are capable of doing, but also to expand the boundaries of what the consumer base thinks the series if capable of. One of those things, is tethering.
Tethering has been an option on Fuji X-series cameras before, and earlier today Fujifilm once again as in keeping with their custom, announced the release of a rather noteworthy firmware update for the X-T2, the focus of which is tethered support within Lightroom.
The upcoming firmware version 1.10 will be released in a week, and the software add-on coming sometime this month for Mac users, and December for Windows. Together they bring tethered support for the X-T2 in a manner of speaking. It's not quite native, however, as it requires a plug-in, and there are two variants of it. There's Tether Shooting Plug-in for Adobe® Photoshop® Lightroom® Ver.1.3 or later*, which is free, and then there's the PRO version which isn't, coming in at $79.
The PRO is probably the one you're going to want, however, if you are used to or want the features photographers tend to want for tethering. You can operate it in two modes: Camera Mode where all settings are set on camera and transferred/saved to the computer, and then in PC Mode, in which users can check the viewfinder image of a remotely set-up camera in the LIVE VIEW window and operate the camera to a certain degree from the computer itself.
While this is a good step, Fuji users will still have to grapple with the notion that Canon, Nikon, Sony users and the like have native tethering into the Lightrooms and Capture Ones of the world. Fuji users have also voiced their opinions openly about the 'buggy' nature of Fuji tethering, so one hopes this won't continue that trend, and this is the first major firmware update for the Fuji flagship X-series so perhaps they've ironed out some wrinkles.
How many of you would turn to Fuji for studio work and tethering?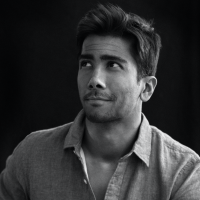 Kishore Sawh
A photographer and writer based in Miami, he can often be found at dog parks, and airports in London and Toronto. He is also a tremendous fan of flossing and the happiest guy around when the company's good.