In our field, gear matters, and you'd have to have a bank balance bigger than your bank account number for you to acquire all you likely would want when the whim takes you. However, if you keep your ear to the ground like we do, you come about the best photography deals currently on the market, and within our Deal Dashes, we share them with you:
FUJIFILM LIMITED TIME SALE Up To $400 off Camera Bodies
For whatever reason, Fujifilm cameras don't frequently go on sale. Maybe they don't have to considering they sell like sex. However, there are some of the best Fuji sales ever happening right now, right in time for the holidays. These aren't paltry sales either, but up to $400 off cameras like the X-T1 (body only OR with lenses), and to our surprise and joy, the X-Pro 2 is also $150 off.
Other items on sale are a wide array of Fuji lenses like the much-loved 56mm f/1.2 and ADP variant, the 90mm f/2, or the 35mm f/2 for only $299, and lots more. Here are just a few of the items with the best savings:
Some of these are pieces many Fuji shooters tout as the best in the line-up, and there's no telling quite when or if we'll see a sale like this anytime in the near future, so if you're looking for the holidays, it would seem prudent to consider these. Click here to see the full list.
THE FOLLOWING IS A LIST OF OTHER CURRENT LIMITED SALES
Right now Nikon has revamped some of the best instant rebates they've ever offered and made them better. The D810 is instantly $500 off MSRP, and up to $900 when bundled; the D750 is $200 off or $800 bundled, and in addition to the instant rebates on the D810, D750, the D500 is now on that list of rebates. You can save $200 immediately on the D500 or $670 when bundled with the 16-80. This is the first time we've seen offerings like this on the D500.
The D500 has been touted as the Baby D5, and frankly, for good reason. As a proper successor to the pro-body D300s, the D500 feels more professional in-hand, than perhaps the D750. Providing speed, handling, a powerful sensor and processor combination the D500 is surely set to be the camera that has you questioning if you really need full frame. Get it here.
The D810 is one of the most accomplished cameras to come to market in recent memory, with wide adoption from wedding photographers, fashion photographers, portrait shooters, architectural and the rest. There's a reason for that: With 36MP, no optical low pass filter, 51 point AF system and in a robust body, competitively priced, it's now an industry staple for many. You can see our full review here, and right now you can score one for $500 off dropping the price from $3,296 to $2,796, plus an official Nikon MB-D12 battery grip and battery (approx.  $400 value). It's the largest savings we've seen on the D810 to-date. Get it here.
Nikon D750
This is the jackknife DSLR at the moment and the one I found almost no fault in when reviewing it (full review here). With its 24MP sensor, low light capability, extended exposure comp, speed, and video capability it made you stop to wonder if you really needed a D810, and if you didn't need the extra resolution, this was your answer. Get it here.
Also, if you're in the market for a D750, and even this price is a bit high, and you're looking for a price break, Adorama is selling D750s refurbished through Nikon USA for $1,399, but quantities will be limited and those prices are only good through the end of the month. Check it out here.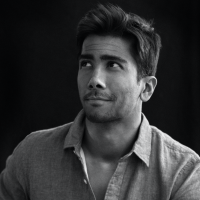 Kishore Sawh
A photographer and writer based in Miami, he can often be found at dog parks, and airports in London and Toronto. He is also a tremendous fan of flossing and the happiest guy around when the company's good.