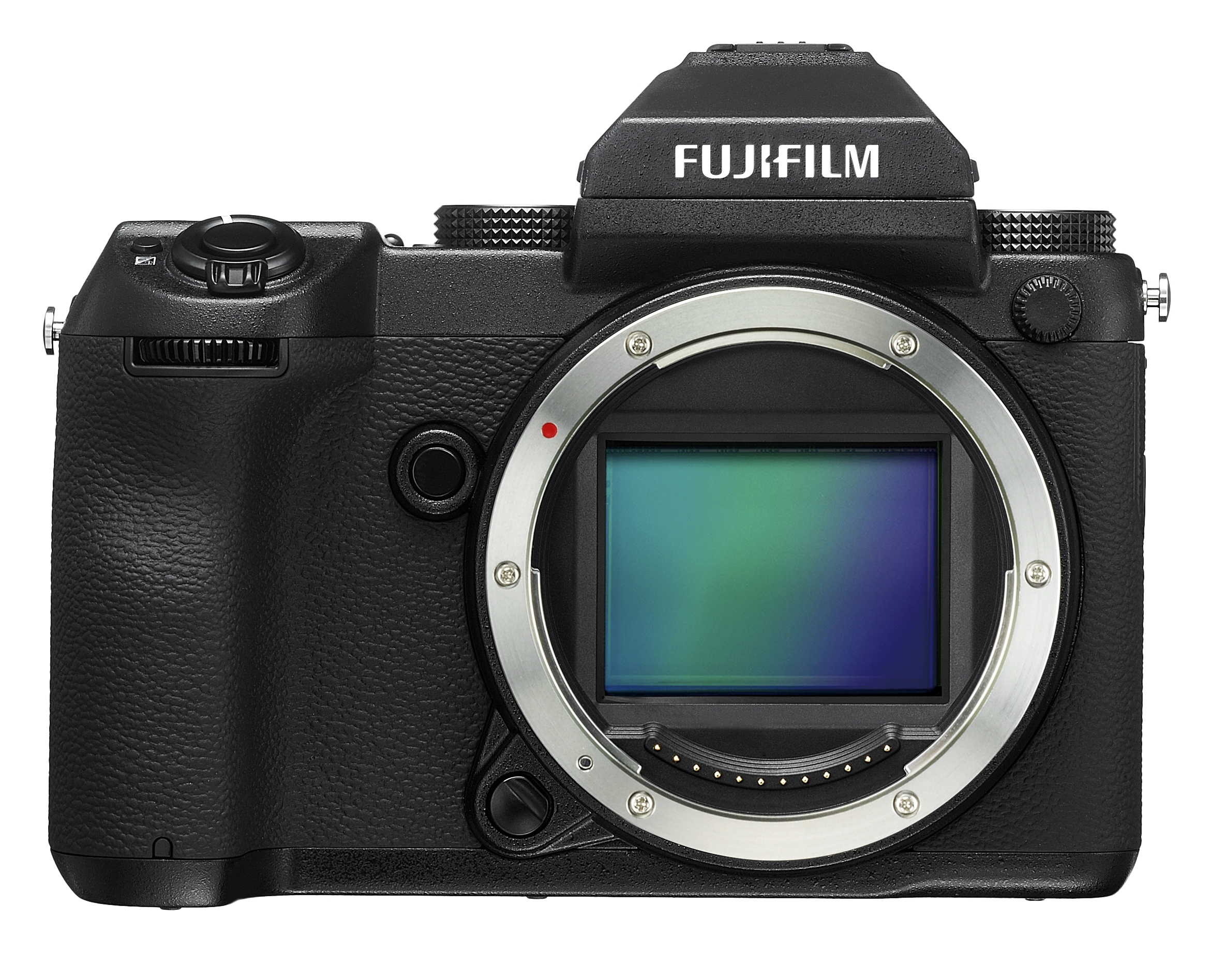 Without a doubt, the lenses designed for Canon's EOS mount are the most adaptable due to their fully electronic nature. According to Canon, manufacturers such as Sigma, Tokina, Tamron and others, are not "licensed" to produce lenses and are "reverse-engineered" to fit and operate on EOS camera bodies.
Even popular adapters like Metabones have a disclaimer on their products that they are "licensed, approved or endorsed by Canon", but that doesn't stop photographers from using them on the favorite bodies, like the Sony A7R II or the Panasonic GH4. Recently Cambo, a Dutch accessory manufacturer, has announced that it will produce an adapter to allow full-frame Canon EF lenses to work with the Fujifilm GFX 50s, dubbed the CA-GFX.
When released, the CA-GFX will sit between the camera body and the EF lens, but no data will be transmitted to the camera, this includes EXIF, autofocus, and aperture. The adapter will offer its own control dial for adjusting aperture with a small LCD on the side showing the selected f-stop.
In their press release, Cambo says the adapter was designed with the Canon 17mm T-SE and 24mm T-SE tilt-shift lenses in mind as they have large enough image circles that can cover the 43.8 x 32.9mm sensor of the GFX 50s. There was no mention other Canon lenses, but vignetting should be expected to a certain extent depending on the focal length used.
The announcement joins the new Cambo ACTUS unit that was released earlier this month. The ACTUS-GFX, as it is being called, is a bellows-and-non-rail unit that allows tilt, shift and swing movements in the front standards; along with a 27mm vertical and 40mm horizontal movement at the rear. The bellows unit will allow a large range of medium and large format lenses via adapters. The ACTUS-GFX costs $2795 in the US and no price has been released for the CA-GFX as of yet.
Thoughts
The CA-GFX might be the first "smart" adapter for Canon EF lenses for the GFX system, but as Bing pointed out when Fotodiox released their adapters, the laws of physics still apply. Adapters like this are nonsensical.
Companies like Cambo might be filling the void of lenses that Fuji has yet to provide/announce, namely anything faster than f2, at the cost of extremely soft corners and edges. If you wanted a camera that could shoot 50MP with a lens faster than f2 – say at f1.2 – that has a Canon EF mount, it would be more cost effective to get the Canon 5DS R with the EF 50mm f1.2L. Not only would you have a lighter camera you would be saving $1600 over the Fuji.
Justin Heyes
Justin Heyes wants to live in a world where we have near misses and absolute hits; great love and small disasters. Starting his career as a gaffer, he has done work for QVC and The Rachel Ray Show, but quickly fell in love with photography. When he's not building arcade machines, you can find him at local flea markets or attending car shows. Explore his photographic endeavors
here
. Website:
Justin Heyes
Instagram:
@jheyesphoto