In our field, gear matters, and you'd have to have a bank balance bigger than your bank account number for you to acquire all you likely would want when the whim takes you. However, if you keep your ear to the ground like we do, you come about the best photography deals currently on the market, and within our Deal Dashes, we share them with you:
FUJIFILM Limited Time Sale & Free Battery Grip
For whatever reason, Fujifilm cameras don't frequently go on sale. Maybe they don't have to considering they sell like sex. However, starting today, the company has issued a slew of rebates on Fuji gear, much to everyone's delight, and the savings are up to $350, and on top of that the X-T1 body now comes with a free battery grip.
Other items on sale are a wide array of Fuji lenses like the much-loved 56mm f/1.2 and ADP variant, the 90mm f/2, and lots more. Also on that list is the X100T, XT10, and bundles. Click HERE to see a list of what's on offer, and check this article if you're looking for what we think are some of the best lenses for Fuji systems.
The following is a list of other current limited sales
Olympus
In Addition there are a number of Olympus bodies and lenses currently on sale with instant rebates that run into the hundreds, like on the OMD E-M1, which by all accounts by those who've shot it, is one of the best mirrorless cameras around, even given it's MFT sensor. Here's a list of some of what's on sale and lenses that have received a price drop. Here's what Olympus has for you.
Olympus OM-D E-M10 Mark II Mirrorless w/ 14-42mm and 40-150mm Lenses
Olympus M.Zuiko Digital ED 14-42mm f/3.5-5.6 EZ Lens (Silver)
Olympus M.Zuiko Digital ED 14-42mm f/3.5-5.6 II R Lens (Black)
Olympus M.Zuiko Digital ED 14-42mm f/3.5-5.6 EZ Lens (Black)
Olympus M.Zuiko Digital ED 14-42mm f/3.5-5.6 II R Lens (Silver)
CANON SALES
Not to be outdone, or at least left out, Canon also is running deals on some of its best bodies from the 7D MK II up to the venerable 5D MK III. Each carry with it a saving of $200.
NIKON DEALS
Nikon has been having some of the best deals ever in the past few months, only to cut them short, bring new ones, and then take them away soon thereafter. Moral of the story has been, to pounce on the offerings when they come.  Right now there are significant savings to be had on some of their best bodies, and bundles which present even bigger ones; you're looking at anywhere from $300 to $900 off, and that includes a D500 bundle. Here's what's on tap:
Nikon Bodies & Bundles:
D5500
Nikon D610 DSLR Camera with 24-85mm Lens
Nikon D750 DSLR Camera with 24-120mm Lens
Nikon D810 DSLR Camera with 24-120mm Lens
D500 DSLR Camera with 16-80mm Lens
Nikon Lenses W/ Free Polarizing Filters
Nikon AF-S NIKKOR 24-70mm f/2.8G ED
Nikon AF-S DX NIKKOR 35mm f/1.8G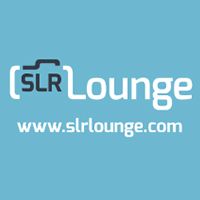 SLR Lounge Official
Articles by SLR Lounge Official are created by multiple authors. They represent official announcements by SLR Lounge.