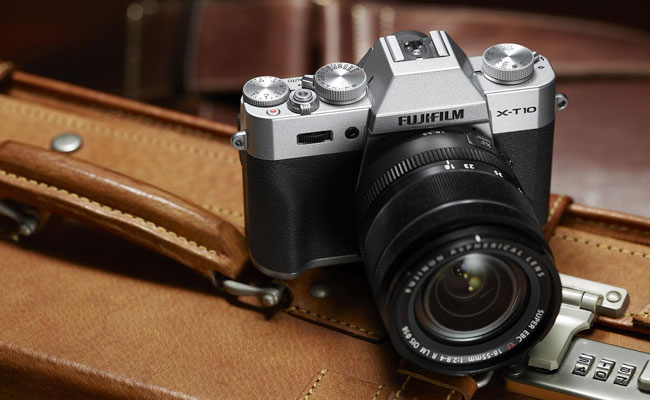 Fuji has proved themselves a force to be reckoned with in the mirrorless market. While Sony still holds the top slot in the heart of mirrorless consumers (except this one), Fuji has been quietly releasing quality lenses and camera options for those that are looking for a DSLR alternative. With the announcements of the Fuji XF 90mm f/2, a versatile macro lens and the much anticipated Fuji X-T10, the budget friendly alternative to the Fuji X-T1, Fujifilm is continuing to cement its reputation in the market.
There's no doubt that the 90mm will be just as fantastic as the rest of the current Fuji lens lineup, but will the lighter, smaller and cheaper X-T10 be a solid contender against its meatier and pricier big brother, the X-T1, or any of its competitors like the A6000? Two of our favorite sites, The Camera Store TV and DigitalRev give us a hands-on look to see if the X-T10 lives up to expectations.
Watch '
Fuji X-T10 Hands-On Field Test' | The Camera Store TV
Watch '
Fujifilm X-T10 Hands-on Review' | DigitalRev
The Verdict
Chris from CSTV thinks that the X-T10 is great for people trying to get their toes wet in the mirrorless market. It has the image quality, design and features of the X-T1, and same terrible video capabilities. It's not a camera that's recommended for wildlife and sports shooters.
Kai from DigitalRev calls it a "watered down X-T1" or an "X-T1 lite." Image quality is still great, but Kai points out the missing dials such as the dedicated ISO dial and metering dial, which "geeky hipster nerds" will be sure to miss. The X-T10 is also not weather sealed like the X-T1 and the low light AF performance is "noticeably weaker."
So, is the X-T10 a good alternative for you? Of course, as will all camera gear, that is up to you and your needs. Are you going to give the X-T10 a whirl? Comment below.
You can pre-order the Fuji X-T10 at B&H for $799.95 now.
Hanssie
Hanssie is a Southern California-based writer and sometimes portrait and wedding photographer. In her free time, she homeschools, works out, rescues dogs and works in marketing for SLR Lounge. She also blogs about her adventures and about fitness when she's not sick of writing so much. Check out her work and her blog at
www.hanssie.com
. Follow her on
Instagram