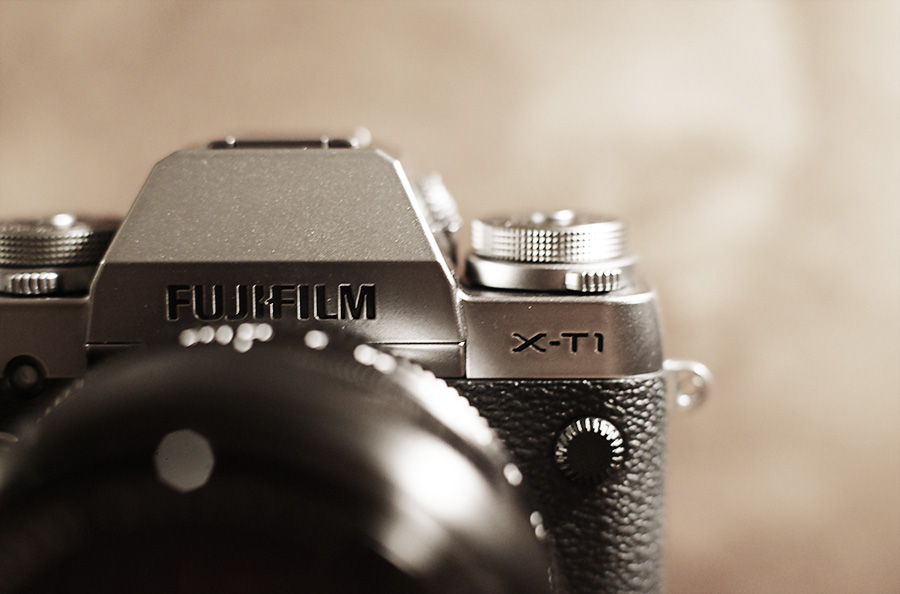 If photography were like the Tinder dating world, I would be a serial left-swiper. So many pictures of new gear pass my desk, I rarely give a second glance to the items much less the specs anymore. And then one fateful day, the Fuji X-T1 Graphite Silver  Edition caught my eye. I had already been drooling over the new Fuji X100T that was announced earlier that morning when I saw it. I paused, did a double take and virtually right swiped and saved the new X-T1 to my favorites.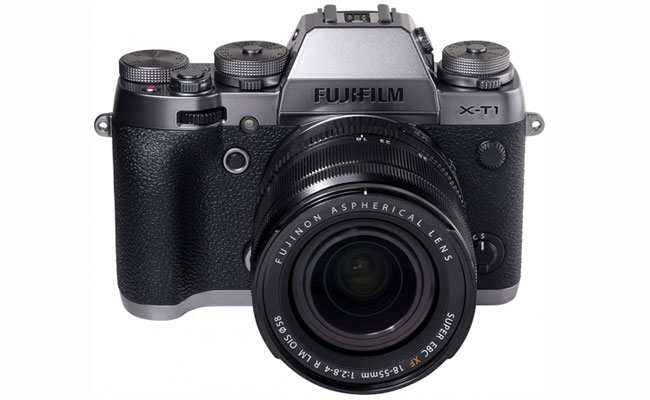 Admittedly, I am wooed by its good looks. I mean, who wouldn't be? The equivalent of a dark-haired, green-eyed, chiseled jaw, well-toned, swoon-worthy man with an Australian accent, the X-T1 is certainly a handsome looking specimen, a looker among its camera peers. Though it looks almost identical to its predecessor, the regular ol' X-T1, the new graphite silver coating sits on top of the magnesium body and shines with a clear glossy finish giving it a 'smooth and luxurious' look. This resilient three layer finish with 80 points of weather sealing makes it dust-resistant, water-resistant and freeze-resistant down to -10°C. (Which I never anticipate ever experiencing).
I've been toying with the thought of ditching my DSLR lately. I mean, my Canon 5D Mark II has served me well. We've weathered the storms of weddings, portrait sessions and photo shoots over the years and it has been a good partner for me. Call it an upgrade, call it a mid-life crisis, but I've found myself just not that excited to lug around that big DSLR and its menagerie of lenses on my aching shoulders anymore.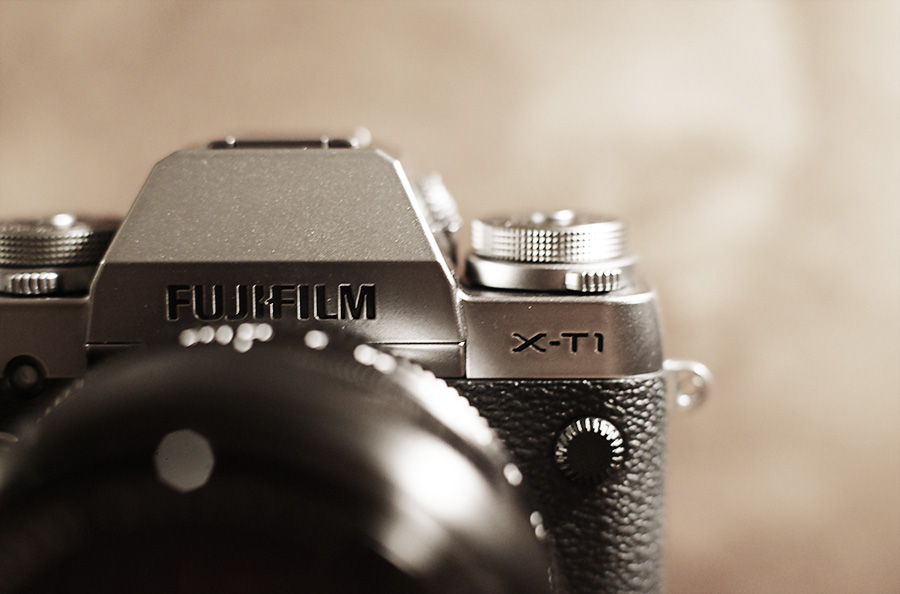 Lifting the XT-1 from the packaging, my shoulders were already ecstatic. The X-T1's a light weight, coming in at just 15.4 oz (body only) and I could fit that and two lenses – the Fujinon 10-24mm and the Fujinon 56mm comfortably into my Undfind 10″ Bag. I could certainly carry this kit around all day without discomfort.
Along with the spiffy new look, the Fuji X-T1 Silver Graphite Edition came with a firmware update (also made available to existing X-T1 owners), so the XT-1 is not only a looker, but it also has some substance – good looks and a brain. This looks promising. But I'll dig deeper into all that that upon the full review.
So far, the first date has gone well. The various buttons and knobs are intriguing, making the X-T1 somewhat of a new puzzle to figure out, so I'm doing something I've never done before with this one – I'm reading the owner's manual, cover to cover. After all, if I'm in this for the long haul, I better figure out exactly what makes this thing tick.
I took the Fuji X-T1 Graphite Silver Edition out for a quick spin the night I received it and then again the next day while waiting for my portrait sessions to begin. One thing that I like is that the Fuji X-T1 is the strong, silent type. The camera has a 'silent' mode that makes the electronic shutter less obtrusive – not completely silent, but very, very quiet. I also really liked that I could automatically switch from EVF and LCD by putting the camera up to my face.
I'll have to admit, I think I'm being swept off my feet, but I'm gonna play hard to get until I see more. For now, here are a few quick shots SOOC:
Is this a match made in heaven or should I just stay with my tried and true DSLR? This is what I'm going to find out in the next few weeks while I let the Fuji X-T1 Graphite Silver Edition woo me.
Let me know in the comment section below if you have any questions about the X-T1 or anything in particular you want me to test out.
Hanssie
Hanssie is a Southern California-based writer and sometimes portrait and wedding photographer. In her free time, she homeschools, works out, rescues dogs and works in marketing for SLR Lounge. She also blogs about her adventures and about fitness when she's not sick of writing so much. Check out her work and her blog at
www.hanssie.com
. Follow her on
Instagram