In the ongoing camera brand war, Fuji has made a case for themselves with their commitment to continually updating firmware for their cameras and lenses. Today they've released bug-fixing firmware updates which fix uncommon, but troubling bugs in the X-T2 and X-Pro2 cameras and XF 18-55mm and XF 10-24 lenses.
The X-T2 and X-Pro updates fix a bug in which the cameras can lock up in Continuous High shooting mode. The XF 18-55mm and XF 10-24mm suffered from defects in which the wrong focal length could be displayed and shaking can be seen in "a peripheral part of images." 
Firmware updates can be found here:
Though these bugs are all stated to be "rare" by Fuji, most would put a serious damper on shooting were they to pop up, so it is advised to update if you own these products.
To install an update, download the firmware file from Fuji and place it on a clean SD card, then, with a fully charged battery, follow instructions for your specific camera model which can be found in your user manual.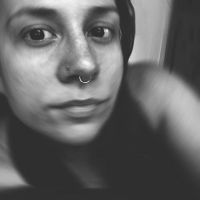 Holly Roa
Seattle based photographer with a side of videography, specializing in work involving animals, but basically a Jill of all trades. Instagram:
@HJRphotos