In the past few weeks there has been an almost continuous flow of news from the Fuji team, this week is no exception.
[REWIND: HOW THE FUJIFILM X-T1 SHOCKED ME: A QUICK HANDS-ON OVERVIEW]
April the 16th saw two press releases; One for the X-T1 users, and the second for X100 and x100s users.
There have been no short supply of Fuji related add-on's and accessories. The markets have been quick to catch on with a string of third party straps, holder buttons, tripod mounts, filter holders, and many other funky add-on's. Today's announcement  (Fuji PR release) launches Fuji's own line of tripod plates, hand-straps, and an eye-cup for the X-T1. The Swiss Arca mount plates come in two sizes, and both have holes in the bottom for access to the battery slot. Fuji has also put out a cover replacement kit for the sync terminal, hot shoe, and vertical battery grip terminal.
Adobe Updates
Adobe has also announced an update to Lightroom 5, giving full X-T1 support, and better X-Trans RAW conversions.
Lightroom 5.4 is now available as a final release on Adobe.com and through the update mechanism in Lightroom 5.  The goal of this release is to provide support for Lightroom Mobile, additional camera raw support, lens profile support and address bugs that were introduced in previous releases of Lightroom.
Most notable for Fuji users is that there is now camera matching color profiles (PROVIA/STANDARD, Velvia/VIVID, ASTIA/SOFT, MONOCHROME, etc.). This is super great if you shoot in RAW, as you can re-apply the settings back in Lightroom in import to save editing time.
Download Links:
Lightroom 5.4:
Windows – http://www.adobe.com/support/downloads/detail.jsp?ftpID=5741
Mac –  http://www.adobe.com/support/downloads/detail.jsp?ftpID=5740
New mount plates
These plates should fit directly onto any tripod with a Swiss Arca head, like the 3 Legged Thing tripods. It's quite a good idea as you never have to deal with screwing your tripod plate on ever again, and even better, if you have multiple cameras switching over is super fast with this system.
Key product features:
Optimum balance with sufficient clearance from the base of the camera body when using a large-diameter lens
The handgrip offers an additional 8mm clearance from the base of the camera body so as to prevent large-diameter lenses such as XF23mm or XF55-200mm from interfering with a tripod head.
Integrated design and reliable components. The handgrip consists of a base-plate milled from aluminum block, and a grip which is designed to integrate perfectly with the camera body. Its precision design shows in its stylish silhouette, which, provides a firm hold and additional robustness.
Fuji Handgrip
The second announcement is a tele-conversion lens designed specifically for the FUJIFILM X100, and X100S cameras.  This means that you can now have three focal lengths from the X100 (s) if you have both the wide angle converter and the tele-conversion lens. The wide angle converter offers 0.8x magification to give you a 28mm lens. As standard, the camera is a fixed 35mm, and now you can get to 50mm.
Fujifilm wide conversion lens TCL-X100: key features
Approx. 1.4× magnification factor to convert X100/X100S lens to 50mm normal angle (35mm equivalent)
All glass optical construction using four elements in 4 groups
Fujinon Super EBC coating
"Made in Japan" for optimum quality
Available in silver and black
Here are some there top Fuji accessory / addon's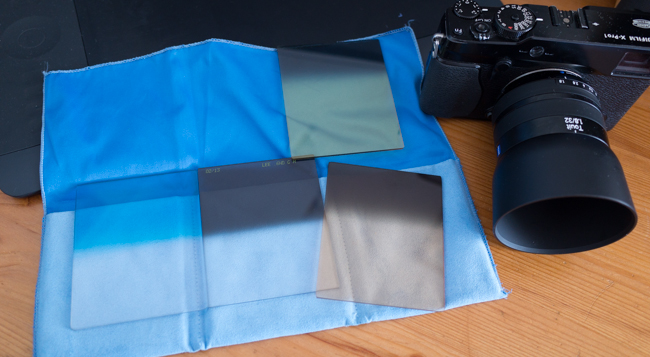 More Info
If you're interested in learning more about Lightroom be sure to check out the SLRLounge Lightroom Workshop Collection! With hours of comprehensive education along with the most powerful Lightroom Presets available, the Lightroom Workshop Collection contains all of the education and tools needed for any photographer (of any experience level) to run a full studio using Lightroom.
Dave Kai Piper
Founder of Ideas & images Dave Kai Piper is a fashion based imagemaker and retoucher from the UK. Ideas and Images works with small to large businesses in the photographic & fashion markets. Fuji X-Photographer & Adobe Community Pro. http://www.ideasandimages.co.uk/