There are many a photographer out there with more than one system and from different brands, and such the proliferation of adapters has spawned. The flexibility of the adapters is exciting, though the flexibility to use various lenses from one system on another also tends to come with various limitations and a drop in different measures of performance goes hand in hand with that. From an inability to electronically connect, resulting in manual-only focusing, to problematic vignetting, and focal plane issues, the list is long, but as time goes on they seem to get better and often the advantages outweigh the concessions. The latest to get excited over is the new offering from Mitakon, the Lens Turbo Adapters ver II, that allows full frame Nikon glass to be used with Fuji X-series cameras. Actually, Mitakon has Canon and M42 versions of the adapter also.
The Lens Turbo ll N/G-FX allows lenses to be mounted to APS-C format Fuji cameras, increasing the angle of view by 0.726x and the maximum aperture of the lens by 1 f-stop. This should compensate for the crop factor going from full frame to APS-C to a point, though why we don't really see adapters with a 0.67x crop factor is a bit odd, as that would provide a closer 'cancellation' of the crop. From their site:
This adapter features 4 optical elements including one extra-low dispersion (ED) element which reduces aberrations for better delineated images. The adapter offers a sturdy metal construction and stainless steel mounts, it attaches to both camera and lens with little play and includes a front and rear protective cap. The Lens Turbo is a manual adapter offering no electronic communication between lens and camera. It is not compatible with Blackmagic cinema cameras.
Either way, the new adapter is available and comes in at $150 or thereabouts, and for those liking the idea of using some less expensive and faster glass from your Nikon or Canon on your X-series, this could be your ticket. If you get one do let us know how it behaves. Check it out here.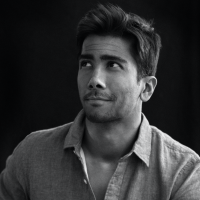 Kishore Sawh
A photographer and writer based in Miami, he can often be found at dog parks, and airports in London and Toronto. He is also a tremendous fan of flossing and the happiest guy around when the company's good.