One of the big trends I think we're going to see develop even more this year is print. Companies like Artifact Uprising, Marathon Press, and so on, are just putting out some really lovely products via easy-to-use systems, and all for prices inconceivable even five years ago. There's a push to take pictures off the screen to hold in print form, and that's something I can get behind.
I can tell from the questions and comments, and their frequency over the past two years on SLRL, that many more photographers, even of amateur nature, are seeking out the type of information that's related to printing – from Photoshop canvas resizing, calibration of monitors and print, understanding color spaces and more. It's a good thing, and what I've noticed is that while on that quest many who didn't think it before, discover or rediscover the joy of film.
It sort of is in the same vein, the idea of having an image in tangible, framable, mountable form, and in the past years, film has been making somewhat of a comeback. In fact, it was only about a month ago or so that Kodak, having been in the red for ages, triumphantly announced that in 2016, they may actually turn a profit. That's amazing, and in no short bit due to major movie studios choosing to shoot major blockbusters like Star Wars on the medium. But what starts at the top trickles down and I image this year will see more demand for my favored Tri-X 400, some 52 years after its birth – time stock up.
Unlike Kodak, however, Fujifilm has been enjoying some revived health for years now, with their Instax line more popular than ever, and their camera lines wooing even the likes of me. So I'm a little surprised that they've just announced a worldwide price increase on their film, especially because they are saying it's because demand is just continuing to drop.
FUJIFILM Corporation has announced that it will implement a worldwide price increase for its photographic films. The price increases are substantial and it would be an increase of at least double digit, but will vary depending on products, markets and regions.

The demand for film products is continuously decreasing and the cost of production, such as raw materials stays at a high level and cost increase associated with lower volumes becomes much serious. Under such circumstances, despite our effort to maintain the production cost, Fujifilm is unable to absorb these costs during the production process and is forced to pass on price increases.

To sustain its photo imaging business, Fujifilm has decided to increase the price of photographic films.
That hurts, though here in the US market, we can apparently expect around a 10% increase in price of Color Negative Film, Color Reversal Film, Black and White Film and Quick Snap. Other markets will see a varying range of price increases.

Of course, the subliminal message here is good, that Fuji is still determined to keep making film, but I feel it's sort of a catch 22, because cost is one of the reasons I know so many decide not to shoot, and thus this could further cut demand, eventually leading to…halted production?
[REWIND: Shoot Expired Color Negative Film With Confidence]
It'll be interesting to see how Kodak fares this year and how that affects the market on a whole. For now, though, I'll be stocking up on Tri-X 400, and lots of expired film.
Speaking of which, expired film is something to be appreciated and not feared, as my friend and colleague, and now fellow SLRL writer, Marlon Richardson, detailed precisely why that is, how to judge the film, and presents examples of why it's something to cherish. Check it out here.
If you want to stock up, B&H has a great selection of Fuji film in stock, here. You can also take a look over on Amazon.
Source: FujiFilm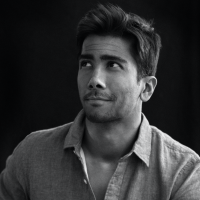 Kishore Sawh
A photographer and writer based in Miami, he can often be found at dog parks, and airports in London and Toronto. He is also a tremendous fan of flossing and the happiest guy around when the company's good.