Cute puppies? Cute pictures of puppies? I'm sold.
In the latest episode of Fstoppers Community Critique, Lee and Pye sit down to discuss 20 absolutely adorable dog images. Surprisingly, you can still learn a ton about lighting and editing from this critique while thoroughly being entertained by these fluffy creatures on your screen. Watch the full episode below:
If you want to be featured on their next episode, they are currently accepting critiques for Male Fitness Portraiture. You can see the entirety of all the cute puppy submissions right here.
Fitness Portrait Battle
In case you missed it, Pye headed out to Puerto Rico to visit the Fstoppers and during the visit, Patrick challenged him to go head to head against Lee Morris to see who could shoot a better "editorial/fashion" photograph in a surprise competition, I'll let you decide who won by watching the full video on the Fstoppers YouTube Channel.
Last week, Lee came to Orange County to exact his revenge and he and Pye filmed a second shoot-out. You can see the final images here and judge which ones you like better.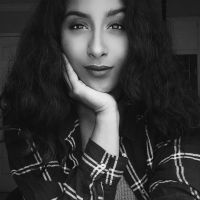 Shivani Reddy
Shivani wants to live in a world where laughter is the cure to pretty much everything. Since she can't claim "Serial Bingewatcher" as an occupation, she'll settle for wedding/portrait photographer at Lin and Jirsa & marketing coordinator here at SLR Lounge. For those rare moments when you won't find a camera in her hand, she will be dancing, eating a donut, or most likely watching Seinfeld. Follow her on Instagram:
@shivalry_inc