A few years ago, in the wedding industry, there was a trend with photos of tuxedo'd groomsmen suspended in mid-air: the jumping shot. That shot is still requested from time to time, but it's not quite as popular anymore. Dogs in mid-air though, that's another story.
In this quirky and humorous series, German photographer Julia Christe captures images of dogs in the air, mid-fall. Christe scoured dog shows, dog schools and at the vet for her models for a commission for an animal pharmaceutical product, which turned into a 100 dogs and their owners arriving to her studio in Berlin and the birth of this project, 'Freestyle.'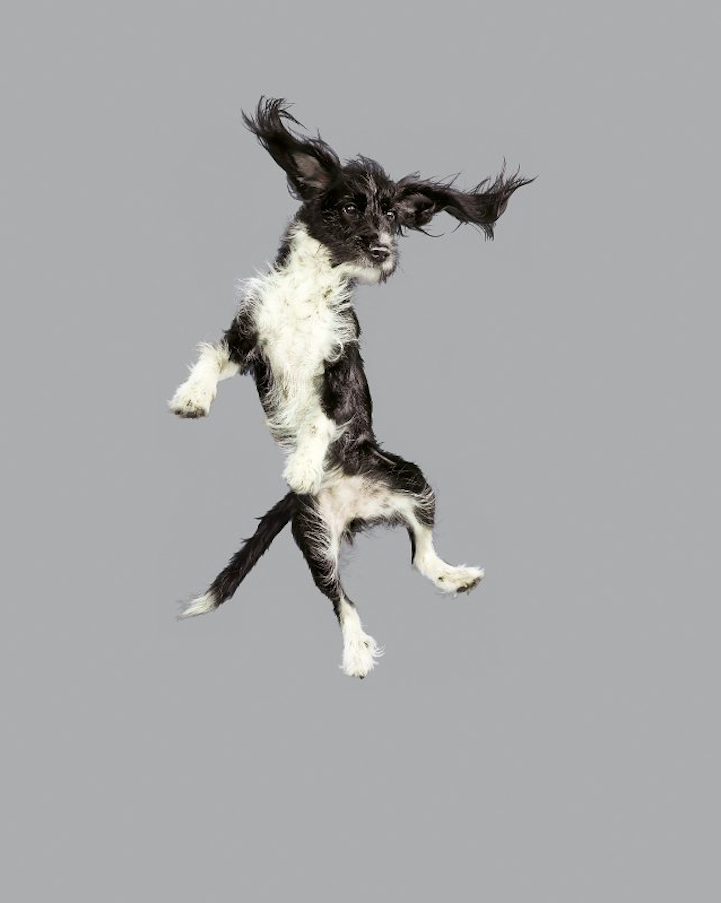 No every dog is born to fly, but some had great talent and became proper shooting stars.
The dogs aren't actually jumping in these shots, but they are falling…at a very short distance. No dogs were harmed in the making of this series. With the help of a wind machine for effect, the dogs were dropped by their owners (at a very low height) onto a mattress. As expected the first drop, and subsequent shot were usually the best, with the element of surprise and trepidation on the unsuspecting pooches face. Some dogs actually enjoyed the experience and they were able to repeat the jumps.
The expressions on the pups' faces accompanied with the flying fur and paws all askew makes this series not only adorable, but sure to bring a smile on your face. If only we could hear what these dogs were thinking…I'm sure you could venture a guess from the big round eyes staring back at the camera.
To see all of Christe's dog portrait series, including, 'Ups and Downs,' the series that is a precursor to Freestyle, check out her website.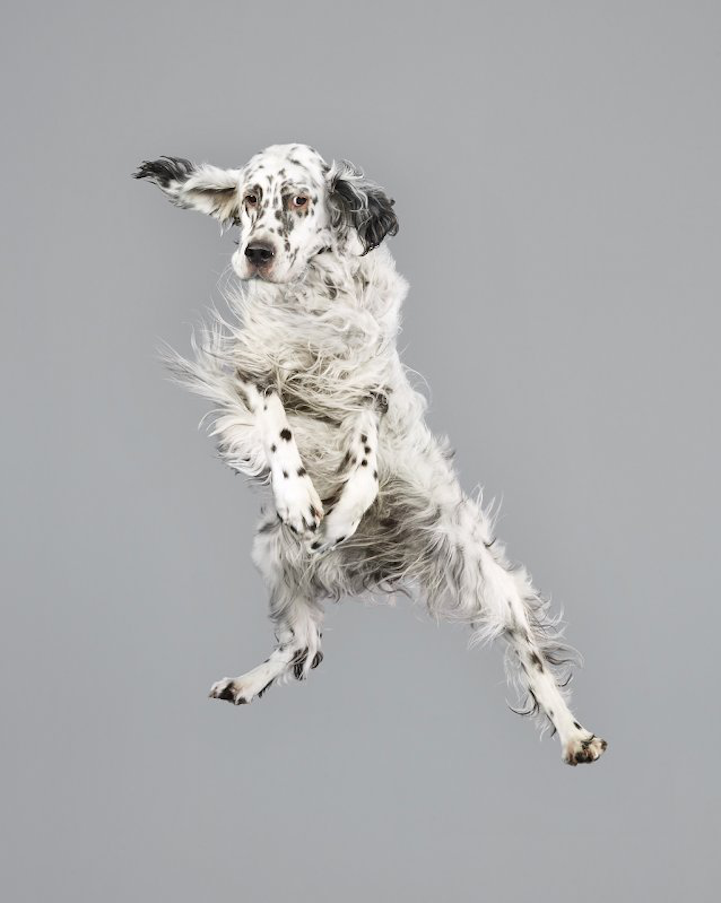 CREDITS: All photographs by Julia Christe are copyrighted and have been used with permission for SLR Lounge. Do not copy, modify or re-post this article or images without express permission from SLR Lounge and the artist.
[Via My Modern Met]
Hanssie
Hanssie is a Southern California-based writer and sometimes portrait and wedding photographer. In her free time, she homeschools, works out, rescues dogs and works in marketing for SLR Lounge. She also blogs about her adventures and about fitness when she's not sick of writing so much. Check out her work and her blog at
www.hanssie.com
. Follow her on
Instagram