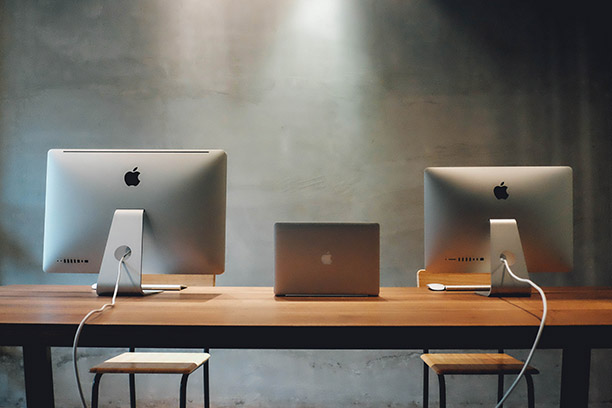 Have you ever typed an email or message to a client, hit send, then realized you made a spelling or grammar mistake? Ever visited a business website, only to find numerous spelling and grammar errors? Both these scenarios are things I've experienced and both make me cringe. As business owners, we need to watch out for those mistakes that consciously or unconsciously causes our clients to question our ability to pay attention to detail in our work.
While in school, English class was one my strengths. Those good grades in school gave me the confidence that my communication with clients was always adequate. However, earlier this year while doing some evening studying I came across a program for the computer that checks your grammar while typing emails, social media posts, messages, blog posts and more. In fact, it is proofreading anytime you are typing on your computer and offers up suggestions for any errors it detects in real time. We all have spell checkers built into our computers, but this program goes way beyond that and examines the relationship between words and the accuracy of your sentence structure.
The program is called Grammarly, and I encourage everyone to install it on your computer before the end of the day. If not, you'll forget and regret that decision the day you send an email full of obvious errors. It could cost you dearly when a client passes you up because of your gaffe.
Grammarly has a free version that gets the job done. It is an extension that is installed in your Chrome, Safari, and Firefox browsers or inside of Microsoft Office. You can also copy and paste your text into their web editor for checks as well if you choose not to install the extensions in your browser. That said, I can't see why you wouldn't use the best part of the program, the browser extension.
With the Grammarly extension added onto your browser, you now have a tool at your fingertips checking what you type and letting you know if it sees anything that needs to be fixed. Writing an email, a Facebook post, a blog post – Grammarly is there helping make sure you are putting your best foot forward.
After using the free version for a week, I was convinced I loved Grammarly enough that I wanted more of its features. I knew that it could pay for itself helping me find errors before those mistakes were representative of me or my business. The premium version cost me $11.66/mon, as one payment of $139.95. It's not cheap, but it's been worth every penny for me. Not only do I use it, but my wife uses it for her academic papers and my kids use it for their school assignments. We all have found that the program has made us more aware of our own writing style and habits, ultimately making us better writers with each use.
The premium version checks for 150+ additional points of grammar, provides vocabulary enhancement suggestions, detects plagiarism, and provides citation suggestions. It also offers you different styles of controls so you can tell the program to check your writing as if it was for a personal blog, research paper, website copy, technical documentation and many more options. The program has been worth every penny and more.
Grammarly is a game-changer for business owners. You might feel confident in your writing ability, but I guarantee that once you let Grammarly check your work, you'll soon begin noticing mistakes you hadn't realized you were making previously.
Did I already mention they have a free version that is sufficient for most users? There is really no reason you should not install the free extension and begin using it immediately. I don't like a bunch of programs, extension and apps on my computer because I like my machine running efficiently. However, the Grammarly extension hasn't slowed down my internet performance one bit. On the other hand, it has caught thousands of mistakes since I started using it earlier this year.
It won't be long before everyone is using Grammarly or programs like it and those spelling and grammar mistakes will be even more blatant. Take ownership of the issue today and make sure your future communications have "another pair of eyes checking," making sure your work is professional and mistake free.
Trevor Dayley
Trevor Dayley is a full-time wedding photographer based out of Arizona. He has six kids and has been married for 15 years. When he is not shooting weddings, he loves helping the photo industry. He has written hundreds of articles and shared countless tutorials. In 2014, he was named one of the Top 30 Most Influential Photographers in the Industry and one of the Top 100 Wedding Photographers by BrandSmash.