Are you a fan of film emulations? The likelihood is that you are, at least to some degree that's not over-the-top. I'm not necessarily a fan of the emulations as much as the look they can impart; the difference being I like to adjust shots to my own liking and they often reflect film emulations.  That said, good emulations are just that, they're good and can make life easier, processing faster, and impart a particular feel with consistency.
VSCO has to be the benchmark to which all others are held to, and their film packs are very very good, if overused. They are also on the pricey side running about $100 a pack, though with a significant discount on packs once you've purchased one. Still, there is a free analogue film alternative now that's browser-based. It offers convenience if you're away from your own machine, or don't really want to shrink your wallet by purchasing film packs. Surprisingly, it's actually not bad.
A fine gent by the name of Patrick David released a whole host of open source film emulations as color lookup tables back in 2013, and now software developer Jonas Wagner has taken what David released and assembled this entirely free online analog film simulator.
I include 'totally' because as of now, there isn't anything of yours being kept by the emulator in return for its services, unlike other 'free' programs that keep your original files for their own use. Your files remain yours and out of some random cloud storage system. In fact, you're not really even uploading your photo to a server even while it's being edited, but rather just into the browser and the emulator runs it via javascript.
It couldn't be any simpler to use, and anyone who has ever opened Photoshop or Lightroom will find themselves right at home with the distinctly simple develop module and drop down menu from which to choose a 'preset.' To their credit, the emulations are actually quite nice, and there are loads to choose from. The performance of the site isn't the quickest, but it's no slouch in my experience.
Once you've created an image you like, you can click download to save it. At this time you cannot use RAW files, but to be frank, this won't matter to too many people as we tend to do the adjustments to the image as a RAW file and then apply the presets and adjust. You can, however, use 24-bit PNG files and save as a PNG to minimize loss.
Check it out here.
Source: PetaPixel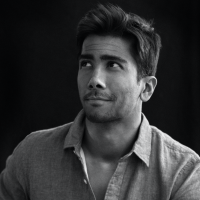 Kishore Sawh
A photographer and writer based in Miami, he can often be found at dog parks, and airports in London and Toronto. He is also a tremendous fan of flossing and the happiest guy around when the company's good.