I was lucky enough to figure out what I love soon after high school. At the time, I had no idea what I wanted to do with my life and was coasting through as a delivery driver for Little Caesar's; I didn't even apply to go to college. One day my dad came home and told me he had enrolled me for community college; classes started Monday and I was afforded the luxury of picking my elective. It was either that or move out on my own, which I didn't want to do either. One of my best friends had been taking a photography class for fun and loved it, and then I was given a camera for graduation and thought why not?
Being paid for something that you love doing is an incredible feeling, but as thrilling as anything is when it is brand new, the excitement can fade over time. I made a promise to myself that if there ever came a day I thought I knew it all and no longer loved photography that I would quit. I seem to go through cycles where I am insatiable and can't get enough, while other times it feels as though I lost it all.
Foggy. Tired. Uninspired. These are all symptoms of burnout. It happens to the best of us – even those with large production photoshoots experience this. They are merely fortunate enough to be surrounded by other creatives on set whose job it is to keep the creative juices flowing. What do you do to overcome being in a creative rut?
Shoot For Yourself
When I photographed weddings, there was always something that I was secretly dying to shoot. I was hoping that one of my brides would somehow inherently know this desire and be planning it for their own special day. I remember obsessing over blush colored bridal gowns. I still have these ideas since switching to fashion and secretly hope that one of the models will somehow know.
What I have learned is to write these ideas down and make them happen on my own time. Collaborate with other creatives such as a stylist, hair and makeup artist, local designer or boutique, and cast someone that you have been wanting to work with who you are confident is capable of bringing your vision to fruition. It has been my experience that I get better results when I go off script. What I mean is when the stylized session is finally coming to life, I let myself get inspired by the idea I had in my head and I feel it. My team and I typically feed off of each other and the results are far superior than they would be if I stuck with a shot list. Often times these shoots inspire future clients. Win-win.
Another thing is to relinquish control. Forget the rules. Get rid of the outside noise and capture whatever is speaking to you at that moment in time. Photograph what it is that you are feeling; whatever it takes.
Gear: Canon 5D Mark III, Canon 85mm 1.2L II
Tech Specs: ISO 100, f/3.5, 1/320 of a sec
Shoot In Less Than Ideal Light
We are capturers of light. We manipulate it to the best of our ability to create something amazing. There are so many tools at our disposal to turn a poorly lit nightmare and transform it into near perfection.
One of my favorite challenges is to not bring any of these tools into the less than ideal situations and force myself to create something beautiful. It forces me to think outside of the box. This ignites a chain reaction inside of my head and I start embracing the challenge. What is my light source? How is that source hitting them? What can I do to make this into a work of art? Not only does this keep my mind fresh, it has allowed me to create some of the work that I am most proud of. I learn so much during this, as well as remember many lessons I had previously learned, and often will be inspired to bring some of that learned knowledge back into my paid work. From a client's standpoint, it keeps things feeling new.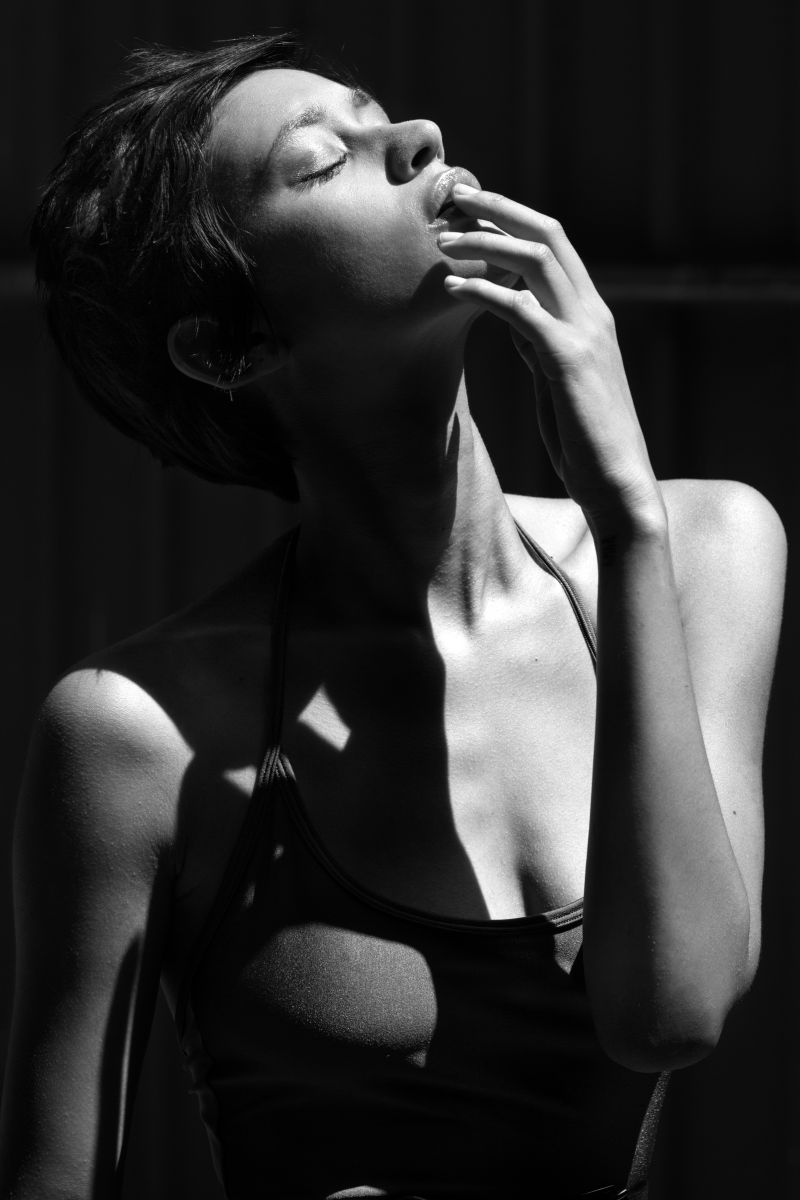 Gear: Canon 5D Mark III, Canon 85mm 1.2L II
Tech Specs: ISO 100, f/5.6, 1/640 of a second
Shoot a Different Genre
Do you love to travel? Food? The music scene? Shoot it. Whether you enroll in a workshop from one of the pros or choose to experiment on your own, I highly recommend this. Approach it with the same desire to do well as you do with what you primarily shoot. I am a big believer in specializing, but that doesn't mean I don't dabble in other areas from time to time. I have found that I get inspired by the newfound environment in which I am photographing and then begin visualizing how I could apply it to my future client work.
Gear: Canon 5D Mark III, Canon 50mm 1.2L
Tech Specs: ISO 3200, f/16, 3.2 seconds
Take A Break
Taking a hiatus at least once a year is a necessity for me. I will travel to a city and purposely leave my camera at home. At first this detox comes as a welcome relief, but it doesn't take long for me to start to miss it. I will take a few more weeks to make sure that I not only miss the camera in my hands, but that I also start to crave it. That craving burns deep within and before long I will be inspired and mentally planning out shoot ideas in my head. Not having a camera in my hand allows me to fully be present in the moment.
The fog lifts and I have what feels like a whole new perspective of what I want to do. I get lost in the sights, smells, sounds, and the way the air feels. Being present allows me to digest what it is I am feeling in those sensations. I begin daydreaming how I can apply these new feelings into my work and the inspiration begins all over again. It is as exciting and new feeling as the day I watched my first image come to life in the dark room.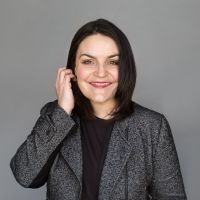 Brittany Smith
Brittany is a fashion and beauty photographer who works between NYC, Montana and LA. She photographs the way she has always wanted to feel and believes in the power of raw simplicity. When not behind a camera she can usually be found at a local coffeeshop, teaching fitness classes at the YMCA, or baking something fabulous in the kitchen. Instagram: @brittanysmithphoto