The Library Module's Grid View and Loupe View can be customized to show or hide image information by using the Library View Options. This is a great way to declutter your workspace by simply selecting the right amount of image information that you want to see, while hiding the rest. This is especially helpful with the image cells in Grid View, which can get rather busy if you have too much information crammed into each cell. Here are four tips to help you have a cleaner Library workspace.
Watch the Video Tutorial
The following video is from the SLR Lounge Lightroom 4 A to Z Workshop on DVD, a 14-hour workshop covering everything Lightroom from file management to advanced artistic processing techniques. The video shown below explains the different settings available in the Library View Options.
1. Turn off the information altogether
If you prefer to hide all of the image information in either Grid View or Loupe View, you can turn them all off in the Library View Option. This is useful if you just want to see the images without any distractions.
To access the Library View Options, you can either use the keyboard shortcut (Ctrl+J on Windows/Cmd+J on Mac) or click on the View Menu and select View Options.
Under the Grid View tab, if you uncheck Show Grid Extras, Lightroom will only display the image thumbnails in the grid. All the image information inside each image cell will be hidden.
When you are viewing your images in Grid View, you can also toggle between showing and hiding the cell info by pressing "J" on the keyboard.
Similarly, if you uncheck the Show Info Overlay option under the Loupe View tab, you will see the image in Loupe View without any information overlay. You can also cycle between No Info Overlay, Info 1, and Info 2 by pressing "I" on the keyboard.
2. Hide the information until you hover your mouse over the image
Another tip for keeping your workspace clean but functional is to only have the image information appear when you place your mouse cursor over that image.
First, be sure to check off Show Grid Extras. After that, let's enable the Show image info tooltips option.
With this turned on, all you have to do is hover your mouse cursor over an image to see that image's filename, shutter speed, aperture, ISO, focal length, and lens.
If you choose to show the clickable image cell icons in Grid View, you can use the following setting to only show the icons for the image you have your mouse over. In the same section as in tooltips option, check the setting for Show clickable items on mouse over only.

3. Use Color Labels to Organize and Cull Your Images
Rather than using Flags and Ratings, you can use just the Color Labels to organize and cull your images in Grid View. By default, Lightroom will already have the Tint grid with label colors setting selected. You can find this preference under the Option section of Grid View.
By using this method, you can devise your own color methodology in your workflow that allows you to quickly scan through your thumbnails to see the status of that image. For example, in my workflow (remember this is Joe Gunawan and not Pye, haha), I use the Red Label for composite plates, as well as ColorChecker Passport and grey card calibration shots. The photos that are labeled Yellow are my selects that need retouching while photos that are labeled Green are images that I have finished post-processing. Finally, the Blue labeled-images are Virtual Copy variants of the finished images.
You can use the number keys on the keyboard to quickly assign a color label. Here are the shortcuts:
Red: 6
Yellow: 7
Green: 8
Blue: 9
4. Use Compact Cell Labels Instead of Expanded Cell Labels
Finally, if you prefer to have the image information displayed at all time in the Grid View, there are two ways of displaying this information. The first is Expanded Cell and the second is Compact Cell.
The major difference between the two types of image cells is the amount of information that can be displayed within each cell. Expanded Cell can show up to four information variables on two lines in the cell header, while Compact Cell only displays one line of info at the top of the image.
If you only need a minimal amount of information, such as shutter speed and aperture, then the Compact Cell may be the better option between the two because it takes up less footprint than Expanded Cell.
Under the Grid View tab of the Library View Option dialog are the options available for both types of cells.
You can choose to show or hide icons, color labels, ratings, and rotation buttons. Additionally, you can use the drop-down menu to customize the information that you will display at the top and/or bottom of each cell. There is a wide range of label information, including filename, ratings, and EXIF data. By using these labels, you can choose the information that will be relevant to your workflow.
Summary
Lightroom 4 provides several options to customize your workspace and keep it less cluttered. You can use the Library View Options to choose which image information will be visible in the Grid and Loupe Views. It's a great way to help you decide how much information you want to see at any given time. Once again, you can access this option by pressing Ctrl+J on Windows or Cmd+J on Mac.
In our next Lightroom 4 A to Z DVD tutorial, we will be covering the image ratings system in Lightroom. If you are interested in purchasing the Lightroom 4 A to Z DVD, it can be purchased for $99 in the SLR Lounge Store. From now until Jan 1, 2013 the entire Lightroom 4 Workshop Collection including the Lightroom 4 A to Z DVD, Preset System and DVD, and Workflow System are available on sale for only $199 (instead of $249).
Purchase the Lightroom 4 A-Z DVD Guide


The Lightroom 4 A-Z training DVD will turn any Lightroom novice into a complete master of Lightroom 4 in no time! The DVD which can be played on a Mac or Windows PC includes the following:
– 130 Video Tutorials and nearly 14 hours of content!
– Over 6 hours of tutorials dedicated to developing techniques
– Full Menu System for easy navigation through the tutorials
– Bonus DVD Content that includes Advanced Lightroom 4 Techniques
– Full HD 1080p Resolution for all Video Tutorials
– On-screen Shortcut Tooltips for Lightroom 4
– Exercise Files + Final Catalog so you can follow along during the tutorials
– No Advertisements
Related Product Offers Recommended by SLR Lounge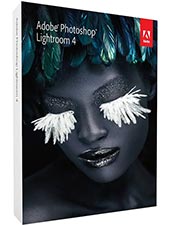 1) Purchase Adobe Photoshop Lightroom 4 through Amazon. Click any of these links to take you to the offer.
Click here to purchase Adobe Lightroom 4 from Amazon.com