The flood of #metoo allegations alongside Cameron Russel's #MyJobShouldNotIncludeAbuse have become so familiar in our everyday lives, and, have some questioning their validity because of the unprecedented overload. It is important to realize that this movement is over 30 years in the making, and to not become desensitized or diminish the weight of the situation at hand.
Former model agents such as Carolyn Kramer of Elite Model Management are joining the conversation and not only reaffirming allegations, but also piquing the curiosity of just how far up the totem pole this knowledge went. As you may have guessed, it seems to have been common knowledge that those in power frequently exploited models, and the higher-ups chose the almighty dollar over that of model safety.
In a recent article released by the Huffington Post, Kramer revisits stories of underage models being sent on "go-sees" with the objective of impressing the photographer by whatever means necessary. She shared former model's encounters of rampant groping, forced kissing, fondling and, at times, even rape; alluding to the idea that modeling houses were akin to prostitution and human trafficking.
"I wouldn't even call it a secret. It was just sort of common hearsay that this list of photographers were pigs. […] Many of these girls who are assaulted [as models] aren't older than 15 years old."  – Carolyn Kramer
She often sent models as young as 13 years old and admits that even though she tried to warn and prepare these girls for such occasions that she was complicit in their mistreatment. It wasn't until 2013 that New York passed a bill requiring models under the age of 16 to be accompanied by a chaperone at these go-sees.
"They established a culture of compliance with sexually predatory behavior. That trickled down into everything that everyone did." – Carolyn Kramer
There are numerous other accounts within the article from industry insiders that this type of behavior was not only tolerated, it was thought of as part of the job description. The most recent firings of Testino and Weber showcase that these incidents weren't isolated to only women and that men, too, were also victims of sexual assault.
Condé Nast has since launched their Code of Conduct outlining that models must now be informed of any required nudity and drugs and alcohol are no longer allowed on set which begs the question of what the hell actually went on behind closed doors? It also leads one to suspect that the higher-ups were very much apprised as to the inappropriate happenings and chose profit over everything else.
The #metoo, #timesup and #MyJobShouldNotIncludeAbuse are going to continue moving forward and it is important to give appropriate weight to each new allegation as they continue to exponentially grow. We have only recently seen the tip of the iceberg and there are bound to be more shocking revelations and more high profile allegations. This is absolutely going to reinforce and/or change the way photographers are expected to interact with models.
Here are some things that can be done to foster a safe environment for all everyone involved.
Choose to capture a model's essence, strength and vulnerability.
Choose sensuality over sexuality as they are not mutually exclusive.
Choose wording wisely when directing a model and avoid sexual verbal cues.
Be upfront and honest with the overall mood and intention of the shoot when casting, no matter how racy and sparsely clad.
Communicate with the model that they are comfortable in all aspects and create a fun, professional environment on set.
Treat everyone on set with respect and dignity and communicate in an appropriate fashion.
Require a companion to be present, especially if there is an age discrepency between an older (male) photographer and a younger model.
Choose age appropriate styling and shoot age appropriate material.
Choose a team that is known for their professionalism and foster a safe space.
Strongly consider a chaperone or extra team members when the shoot requires nudity.
Choose to capture nudity in a way that is beautiful and respectful if and when the situation arises.
Remember that everything is being looked at under a microscope in this current environment. We have the ability to continue influencing the industry standard with what and how we create. We have an obligation to do better.
24 hour assistance is available for rape and assault victims through rainn.org. Other online resources are available with more coming online everyday. Please also check out strategies for self care and model alliance.
via: The Huffington Post, Model Alliance and Vogue.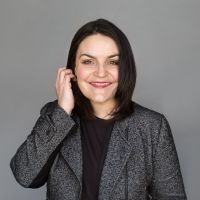 Brittany Smith
Brittany is a fashion and beauty photographer who works between NYC, Montana and LA. She photographs the way she has always wanted to feel and believes in the power of raw simplicity. When not behind a camera she can usually be found at a local coffeeshop, teaching fitness classes at the YMCA, or baking something fabulous in the kitchen. Instagram: @brittanysmithphoto