I have always been intrigued by extreme outdoor action/sports photography, particularly images shot in remote locations deep within the backcountry. As captivating a photo might be, I'm always curious of how an image was shot and my imagination goes wild thinking of what lengths that photographer must have taken to take a photo from that perspective. The rules are the same as far as having a trained eye and fingers to be able to capture critical moments in a split second. The difficulties are mostly being able to keep up with professional athletes while hauling heavy equipment (sometimes in less than ideal weather), and getting in position to capture that key moment. Likely much more than others, these guys are putting their lives at risk for the love of the sport and photography.
f-stop recently released a short video on Christian Pondella, telling his story of how he broke into the action sports industry and what drives him to do what he does. Christian is definitely no stranger to the this world. He's a long time veteran and has been Red Bull USA's top shooters for over 13 years. Christian is one of the more respected names in the industry for his ability to trek and climb into hard to reach locations and high risk access points. Click play below to watch his story.
Life in Focus E04 Christian Pondella from f-stop || Gear on Vimeo.
Some images by Christian Pondella, courtesy of the man himself.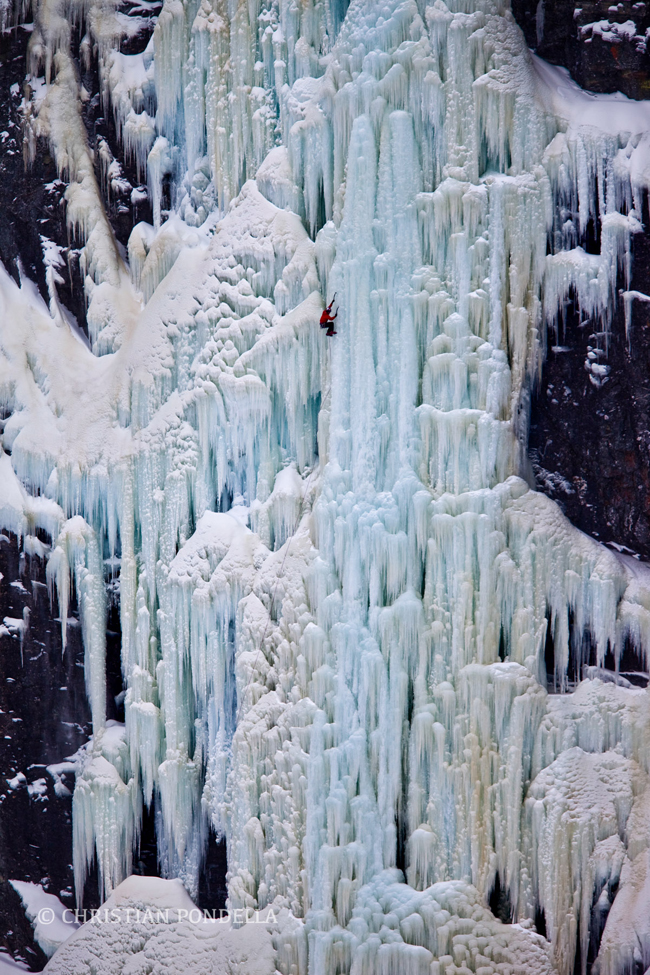 Sinh Truong
A graduate of industrial design, I am currently working full time in both marketing and design for f-stop gear. I have been shooting photos since the days of 35mm film and have a deep passion for everything photography. Most of my inspiration comes from a global team of over 200 professional photographers and videographers which I manage.