Shooting in natural light means that you are a slave to the whims of mother nature, and at any given time on any given day your plans can be undone by a less than favorable forecast. But, at its core, photography is about adjusting to and manipulating light, and I hope to help you overcome the challenge of bending it to your will.
I recently wrote an article about how my wife and I turned our breakfast nook into a studio for her cake design business. First, we are a fortunate enough to have a nook to convert into a workspace, and secondly, we are again blessed to have a workspace with large windows that are generous with the light they provide. But as I said before, mother nature can be a fickle lady rife with a frustrating unpredictability that can undermine even the most well-laid plans. So here is a look at how I shoot my wife's cake when the natural light is not amiable.
Gear used for this shoot
Total = $2579
*If you are just starting out, the prices on these pieces of equipment will be overwhelming. But, let not your heart nor your bank account be troubled. I shoot more than just my wife's cakes and that demands more expensive equipment. However, comparable results can be achieved with far more affordable gear and I've tried to include significantly less expensive lights that can be bought.
Also, you can buy a large piece of foam core from your local hardware stores such as Lowes or Home Depot and cut it to your desired shape and size for various applications.
In the near future, I will be writing an article listing some overall less expensive options, but if you don't want to wait until then, feel free to message me on Facebook at wendellwphoto.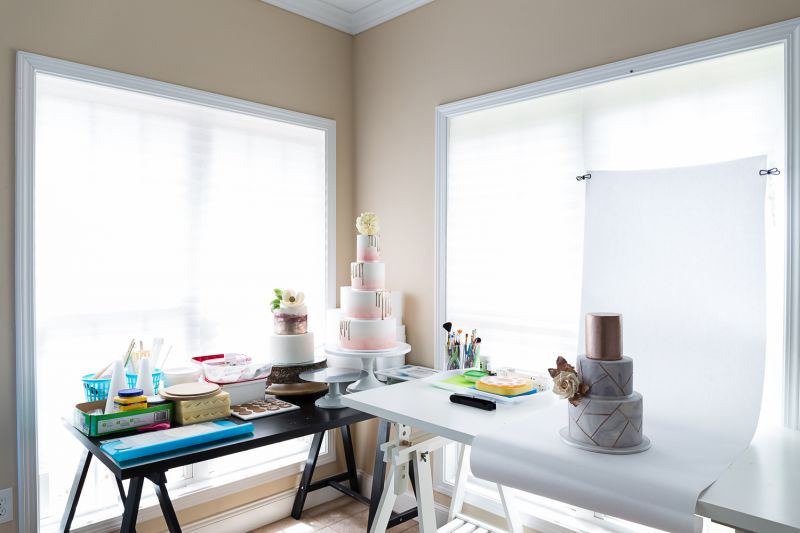 On a day with ideal lighting conditions, this is what the workspace will look like. However,  for our latest shoot, we had to shoot in the evening and the sun was setting on the other side of the house.
Here is what our cake looked like to the naked eye and, as you can see, this was problematic.
I drew up a little diagram of my setup to show you how I positioned my lights and reflectors to achieve the final look. Let's check it out.
The Breakdown
I have one piece of foam core on both sides of the cake. There is one speedlite facing the foam core to the left and one speedlite set behind the backdrop and facing the window. The speedlite to the left will fire into the foam core and reflect back towards the cake. The speedlite behind the backdrop will fire into the shades bouncing light off of them back through the white craft paper, lighting the cake from behind.
The additional pieces of foam core are placed to reflect light onto the front of the cake filling the shadows. Here is what that looks like.
Here is the final image.
If you have no experience with flash, it can be very intimidating, however; I recommend to you our Lighting 101 Workshop. I bought this workshop and it is how I learned how to use flash.
If you'd like to see more of my wife's cakes you can follow her on Instagram @sweetdetailsatl and again, if you have any comments or questions, please leave them in the section below and reach out to me on Facebook at wendellwphoto.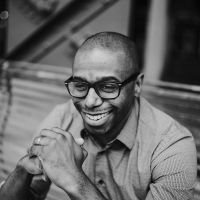 Wendell Weithers
Wendell is based in Atlanta where he shoots events, portraits, and food photography. He also supports his wife Andrea as she runs their cake design business, Sweet Details. Instagram:
Wendellwphoto