Tis' the season for friends, family, food, and an inordinate amount of lists assessing the best of everything we saw this year. And since so many of us spend so much time uploading photos to the internet, an article with this title was as certain as the sunrise.
Flickr has released its top photographs of 2017 and the images are truly beautiful and worth a few moments of your well earned lunch break. The submissions come from across the globe and span the many genres of our craft which should cause you to wonder and ponder…how did Flickr do it?
According to the Flickr:
To reach this final list, we started with an algorithm that calculated the top photos based on a number of social and engagement metrics, for example, how many times the photo was viewed, faved, or shared. Flickr staff curated that raw data to avoid the results being a complete popularity contest. We also limited selections to one photo per photographer who placed in the top list multiple times.
Unlike another online platform whose name shall not be named, this algorithm seems to be working just fine because these truly look like the best of the best.  Seeing these photos in one collection should be a reminder of the purpose of our craft and inspire us to create work of equal quality. So, without any further ado, here is a sample of the top 25 images of 2017.
"Say Goodbye…" by Iwona Podlasinska
"Light of Glory" by Icemanphotos
"Slipping Away" by Jerry Fryer
"Mi Fuego" by Albert Dros
"Stairway To Heaven" by Koen Jacobs
"Big and Bigger" by Chris Frank
"Mont Saint-Michel puddle mirrored" by Loïc Lagarde
"Braving the Weather" by Max Gor
"Hallstatt Residential" by Hans-Peter Deutsch
"Winter Fairytale" by Achim Thomae
You can find the complete collection here.
BONUS LISTS!!!
Flickr took a deep dive into the metadata on their site to assess both top devices and brands used on their platform. Here's what they found.
Top Devices of 2017
Smartphone – 50%
DSLR – 33%
Point & Shoot – 12%
Mirrorless – 4%
Top Brands of 2017
Apple iPhone – 54% of the top 100 devices
Canon – 23% of the top 100 devices
Nikon – 17% of the top 100 devices
If you'd like to see more about the top devices used on Flickr, click here.
If you'd like to see the top Flickr images by country, click here.
If you'd like to see the top Flickr images by genre, click here.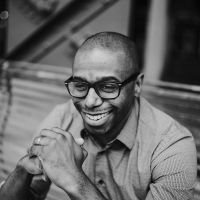 Wendell Weithers
Wendell is based in Atlanta where he shoots events, portraits, and food photography. He also supports his wife Andrea as she runs their cake design business, Sweet Details. Instagram:
Wendellwphoto