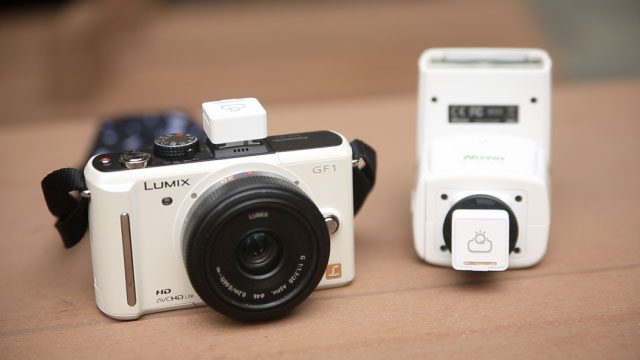 The wireless trigger market is already heavily saturated as it is, just ask all those employees that got laid off at PocketWizard a while back. But, apparently, there is a niche not yet covered by today's trigger market, and that is what FlashQ hopes will attract you.
FlashQ is a new wireless 2.4ghz flash trigger/receiver system that is incredibly small, making it ideal for smaller cameras. Not only is the new trigger/receiver set small, but they are available in a variety of colors so you can trigger your speedlights in style.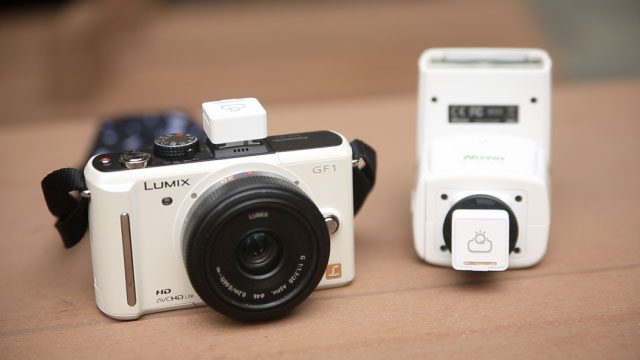 I have to say, I do like the small form factor of these little triggers. But, at the same time they look a little "cheap" to me.  I'm not sure what exactly gives me pause, maybe it's the look of the plastic.
Here is the lead engineer on the FlashQ project talking about these new triggers…

From what I have seen, these little triggers come in black, white, pink and blue. I just wish there was something here besides the size and weight that set these little guys apart from the rest of the market.
Even TTL would be a welcome addition to these triggers, but they do not support that. These are colorful dumb triggers. Which is not a bad thing at all, but given that they are on IndieGoGo trying to raise money I would have thought that maybe they would have included something unique about them in the feature set.
FlashQ On IndieGoGo
FlashQ currently has 25 days left on its IndieGoGo 60 day campaign, yet has only managed to amass 14%, or almost $3,500, of their $25,000 goal. So maybe, as I suspected, the market is just too saturated for a new trigger like this that doesn't really offer anything new except for styling.
What are your thoughts on these FlashQ triggers? Do you think there is space for these in the market? Leave a comment below and let's discuss.