If you've had your eye on some CreativeLive classes but weren't quite ready to invest, today might be a good day to finally pull the proverbial trigger. They've got huge price reductions on 10 classes today – a selection of classes are just $29 for a short time. Half are photography classes and the rest are pertaining to other creative pursuits.
The photography classes included in the sale are:
Landscape Photography with Marc Muench
"Marc will teach his approach to, what he calls, the Creative Trinity of Photography: composition, subject, and light. You'll also learn how to improve the quality of your shots through Technical Trinity of Photography: ISO, aperture, and shutter."
Skin 101: Lighting, Retouching and Understanding Skin with Lindsay Adler
"Learn how to handle your subject's skin and add polish to all of your portraits. In this course, Lindsay Adler will take you through the essentials of understanding, lighting, photographing and retouching skin in all its variations."
Family Photography: Capturing Connection with Julia Kelleher
"Julia Kelleher will teach you from basic to advanced – posing for parents. Create images with great posing that elicit genuine connection and speak to your client's journey as a parent. You'll learn how to work with parents and their young children to get photographs that reflect the sweetness and intensity of a child's first years."
Strobe Lighting on Location with Joel Grimes
"Get out of the studio, and make the most of your portrait photography by combining strobe and natural light. Joel Grimes breaks down strobe lighting through 11 different lighting setups, including shooting at a boxing gym, a local park, in direct sunlight on the roof and in the studio, so that you can go out on location and capture great images. "
Building a Profitable Portrait Studio with Bambi Cantrell
"Bambi Cantrell shows you how to take everyday materials to design stunning shooting spaces, and how to use available areas such as doors and windows for special effects. You'll discover how to use your marketing money in the most efficient way, including strategically working with local businesses, auctions and bridal fairs, as well as how to create a strong marketing brand."
You can see the whole list, including non-photography classes, here. And don't forget to check out Pye's CreativeLive classes!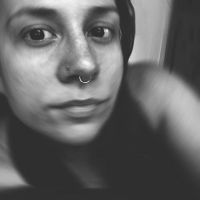 Holly Roa
Seattle based photographer with a side of videography, specializing in work involving animals, but basically a Jill of all trades. Instagram:
@HJRphotos