The folks at Mango Street are back with another one of their super short tutorials, perfect for today's attention spans that are acclimated to instant gratification and incessant scrolling – always onto the next thing, to be paid attention to for approximately three seconds before bounding on to something new. This one is offering up five tips for shooting interiors – a useful skill for all types of photographers.
Height & Perspective
A waist-high "neutral" perspective – camera is level and pointed straight forward – straightens out lines and gives a pleasing, non-distorted look to a room. Shooting on a tripod will help keep everything looking orderly.
Composition
Typically more of a still-life type of shot, choose your subject and move things around if need be – if something looks weird, move it or take it out all together. You can add props too, in the video they recommend blankets, books, and plants.
Lenses
It's a good idea to keep an assortment of lenses on hand for details and overall shots. 24mm or 35mm are good overall focal lengths for common room sizes, 50mm is good for details and lifestyle. Even wider can be useful in real estate, or any time you want to make a space look larger.
Lighting
10:00 AM to 3:00 PM offer bright natural light. You can use an LED panels or reflectors to fill unwanted shadows. Interior lights will cause differences in white balance for the parts of the frame that they illuminate, so if you don't want to deal with that just shut them off, unless lighting pictures are an important part of the scene.
Aperture
f/5.6-f/11 is a good range to keep a significant portion of the scene in focus. Open up to focus on certain details.
The Secret Sixth Tip
Let animals hang out within your frame! Ok, so it might not ALWAYS be appropriate, and they specifically mentioned getting a French bulldog, which I'll broaden to include any and all furry or feathered (or scaled, whatever) friends, but they do have a way of adding their je ne sais quoi and they're fun (if challenging at times) to have on set.
via iso1200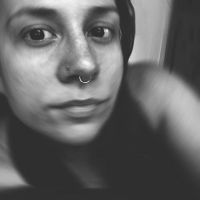 Holly Roa
Seattle based photographer with a side of videography, specializing in work involving animals, but basically a Jill of all trades. Instagram:
@HJRphotos