Digital Camera Resource have just published one of the first reviews of Nikon D3200.

Here is a quick rundown on his conclusion:
If you're looking for an entry-level digital SLR that's very easy to use, look no further than the Nikon D3200. It takes nice-looking photos (just keep an eye on the exposure), offers a feature set that'll please consumers (and maybe a few enthusiasts), and it's small and light enough to carry around every day. It's not a great choice for the more hardcore user, due to the lack of bracketing and other manual controls, and I wouldn't recommend using live view for anything moving. If you can live with those issues then I think you'll definitely get your money's worth with the D3200.
PROS
Very good photo quality (though see issues below)
Compact body is well built for this class
Snappy performance when shooting with the viewfinder
Standard selection of manual controls, including WB fine-tuning and RAW support
Guide Mode makes taking complex photos a snap; help screens for menus an added bonus
Active D-Lighting brightens shadows, reduces highlight clipping
Redeye not a problem
Full HD video recording w/continuous AF
Elaborate playback mode, complete with RAW editing
Above average battery life
Stereo mic input + support for GPS and wired/wireless remotes
Optional (and inexpensive) Wi-Fi adapter lets you beam photos to smartphones and beyond; phone can also be used to take photos remotely, compleith live view

CONS
Tends to overexpose outdoors (and the opposite in our studio)
Images on the soft side
Very slow AF when using live view
Photos taken in artificial light tended to have a brownish color cast
No bracketing of any kind
LCD doesn't seem as sharp as specs imply
Mono sound recording in movie mode (stereo mic is optional)
Live histogram in live view would've been nice
Full manual on CD-ROM (though printed basic manual isn't bad)

Curious to see how he reached his conclusion? Be sure to read DCResource's Nikon D3200 review.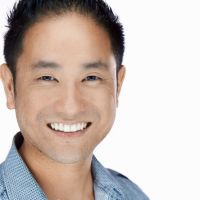 fotosiamo
Joe is a fashion and commercial photographer based in Los Angeles, CA. He blends creativity and edge with a strong style of lighting and emotion in his photographs.