Wide Angle Perfection
Zeiss has released their newest lens in their prestigious Otus lens lineup. The 28mm is now the widest Otus lens, which opens up new possibilities for photographers. I am here at PhotoPlus Expo for B&H Photo, and I visited the Zeiss Booth to take a look at this new up-and-comer.
First Look At The Zeiss Otus 28mm f/1.4 At Photo Plus Expo 2015
Audience For The Otus 28mm
The spokesperson I spoke to told me that the Otus 28mm is meant for the photographers who take high-resolution wide angle photos, like astrophotographers or landscape photographers. This new lens also opens up new environmental portrait opportunities for portrait photographers who like to take their shoots outside. Basically, if you shoot wide-angle, high-resolution images and want uncompromising image quality from a lens, then this investment may be worth it for you.
Sample Images
When I had originally planned this video, I was planning to shoot it jokingly; photographing mundane things and feigning them as impressive (hence the joke at the beginning of the video). As I moved onto the portrait session portion of the video, I began to realize that the quality of image were (unsurprisingly) on par with the Otus 55mm and 85mm lenses. Although 28mm isn't a traditional portrait focal length, the Otus still delivered an image that I was happy with.
I hope you enjoyed this first look. I cannot wait to get my hands on one for a full review!
A big thank you to our sponsors, B&H Photo for making this trip to Photo Plus Expo 2015 possible!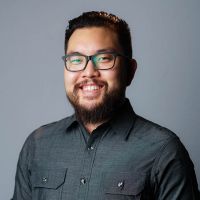 Joseph Cha
I'm a photographer and cinematographer based in Southern California. When I don't have a camera in my face I enjoy going to the movies and dissecting the story telling and visual aesthetics.