The Profoto brand is to most photographers what private Cirrus Sr22T plane is to most private pilots – out of reach to buy or justify, but within reach to rent once in a while, and always something worthy of lust. Today saw the announcement that their Profoto B1 has now become the very first off camera flash to do TTL with both Nikon and Canon cameras. It's as simple as having Nikon shooters attach the Air Remote TTL-N and Canon to attach the Air Remote TTL-C, and you're off to the races.
This offers a level of flexibility, arguably, not seen before. The B1s are powerful as is at 500Ws, which makes them near 10x as powerful as a typical speedlight. This is enough power of overpower the sun on the brightest of days, as well as the ability to light scenes and backdrops, and now they can be moved around and controlled on set or location entirely wire free. Keep in mind also that the B1 can shoot off 20 flashes a second, so the flash durations are much shorter than that of a speedlight, again helping to deal with external lighting conditions.
B1s are powered by a very high-capacity battery that is exchangeable and integrated with the flash giving it its sleek form factor. This freedom of mobility from the lack of wires and external battery packs combines with the pairing of TTL makes for a tool to spawn your creativity. This freedom lets you shoot in tight locations, busy locations, and allow you to move from one to the other with grace and speed, all while carrying with you truly capable, and unremitting lighting options.
To get a glimpse of the possibilities, have a look at this short video where wedding photographer Brian Marcus takes the B1s and a lovely couple into the heart, park, and streets of NYC.
Click here to find out more about the Profoto B1, and here for more on photographer Brian Marcus.
Source: Profoto, images are screen caps from featured video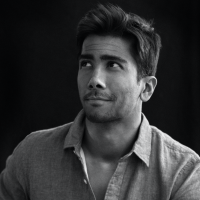 Kishore Sawh
A photographer and writer based in Miami, he can often be found at dog parks, and airports in London and Toronto. He is also a tremendous fan of flossing and the happiest guy around when the company's good.