Adobe has announced a new track of photography sessions at Adobe MAX, the world's largest creativity conference. This year's photography track is packed full of sessions designed to spark inspiration and help photographers across all skill levels learn new skills with hands-on practice so you can create awesome photos with your smartphone camera, DSLR or mirrorless.
You can find the full blog post on the photography track here, which highlights five, can't-miss photography sessions taught by industry experts that attendees can add to their MAX schedules.
Session 1:
Lightroom on the Go Part 1: Taking Photos and Initial Edits — Lisa Carney, Photographer, Retoucher, Photoshop and Lightroom Educator
Session 2:
The Art and Craft of Amazing Photo Portraits — Chris Orwig, Author, Teacher, Photographer
Session 3:
Creating Thumb-Stopping Content for Social Media — Coco Peri, Photographer and Stop-Motion Artist
Session 4:
Wow, You Can Do That in Lightroom Classic? — Matt Kloskowski, Photography and Lightroom Instructor
Session 5:
Lightroom Presets that Save Time and Spark Creativity — Josh Katz, Photographer and Photography Instructor
These sessions are made to ignite your passion for photography and offer a hint of focus with practical tips. And, they are just five of the many sessions and workshops available in the photography track. More industry-leading speakers and opportunities to unlock your creativity in photography await you here.
Registration for this year's virtual Adobe MAX – which runs from October 20-22 – is open and free to all. Previews of the entire conference catalog can be found here.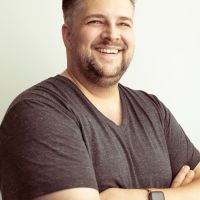 David J. Crewe
David J. Crewe is a full-time commercial photographer and Senior Editor with SLR Lounge. Based out of both Southern California & Las Vegas, Nevada. View his work and blog:
DavidJCrewe.com
Follow his Instagram:
@DavidJCrewe