Sony's trade-in program is simple:  Essentially, trade in any working SLR or mirrorless camera and the value of that and then some would be deducted from the purchase of a new Sony. From the start it was a resounding hit and I know for quite a few it was all the nudge they needed to finally lurch at a Sony A7 series. It's a catalyst, if you will. But like all good sales tend to do, it came and went like a thief in the night.
But now it's back, and at the risk of sounding like a late night advert, it appears better than ever. Not only is the A9 now on the list for rebate incentive, but in conjunction with the trade-in program there are a number of Sony items on sale, some of which we are seeing a discount on for the first time, like the A9/A7Riii battery grip as well we the 12-24mm f/4.0.
Here's how the trade-in program works:
The trade-in is a trifecta of incentives: At the moment there are significant instant rebates on some of the best Sony cameras and lenses like the A7RII and 70-200 2.8 GM, which are then combined with trade-in bonuses up to $500 depending on your purchase, and then of course there's trade in value for whatever camera you're trading in.
Depending on the combination of what you're trading and looking to buy you could easily find yourself with $1,000 credit or more to a new Sony camera or lens, so if you were in the market, now would seem an opportune time – especially given the remarkable stuff Sony's got on tap, from the A7 to the a6500 or A9.
You can check it out here.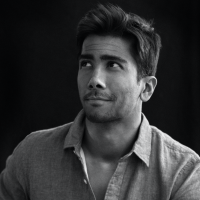 Kishore Sawh
A photographer and writer based in Miami, he can often be found at dog parks, and airports in London and Toronto. He is also a tremendous fan of flossing and the happiest guy around when the company's good.