Welcome to Time Out with Tanya, where I've put my fast paced graphic design career on hold in favor of adventures in motherhood. I'm capturing every moment on camera and you can come along, if you'd like. Sign up for my weekly email here so you'll never miss a Time Out.
Father's Day in the United States is right around the corner, and if your photography obsessed dad (or the father of your children) expects gifts on this special day, here are a few easy gift ideas any guy would love.
Lens or Sensor Pen
A Lens Pen is a handy cleaning tool every photog should have in their kit. Dad will be able to easily remove fingerprints, dust and other debris from his lens with this compact and easy to use device. LensPen also makes cleaning tools for sensors, LCD or computer screens and lens filters.
Gaffers Tape
The handy photographer's secret weapon, Gaffers Tape, is the "fix it all" equivalent of duct tape in the photography world. It's durable, heat resistant and tears easily, but won't leave a sticky residue on his light stands, cords or other gear. It comes in a variety of colors and the uses for this stuff are only limited by the imagination…
Une Bobine
You all know my biggest barrier to taking decent photos with my mobile phone is camera shake (check out my 10 BEGINNER TIPS FOR CREATING BETTER CELL PHONE PICS). I've been searching for an innovative, compact and multi-purpose solution to this problem. I recently discovered Une Bobine by Fuse Chicken, a Kick Starter funded product. Une Bobine is a charger, sync, stand, dock and cable rolled into one. The flexible metal stand is appropriate for a variety of uses, including holding a camera steady in unconventional places. Dad could use this to steady his phone cam for a family shot, hang it, wrap it around a pole or even for panning during video making.
I tried the MicroUSB version for my Samsung GalaxyS5. Since this model of phone is so new, the stand doesn't fit it very well, but the folks at Fuse Chicken let me know they are very close to releasing an updated version for these larger, newer phones. Their product for iphones is up to date. It's an innovative and well-built product, and my tech geek husband has stollen it from me, so I know the guys will love this one.
FuseChicken is offering 25% off all orders through Father's Day weekend with the discount code SLRLOUNGE25.
Memory Card Case
When Dad has more memory cards than bills in his wallet, he needs a clever storage and organization solution for all that data. Enter the ThinkTank Pixel Pocket Rocket. Like a mini-wallet for his memory cards, this will keep them all in order and at the ready. You can remind him to turn the used cards upside down so he'll know which are cleared and ready to use.
Photography Workshop
Newborn Photography isn't just for the ladies. Say WHAT???! In fact, in the SLR Lounge Newborn Photography Workshop, Pye does such an excellent job photographing his newborn daughter and teaching anyone, from new parents to experienced photographers, who want to learn how to get started in this popular portrait niche. As a mother, I thought photographing a newborn would be intuitive and easy, but I was so wrong! If your dad-to-be is at all interested in photographing your new arrival, I highly recommend this workshop and time-saving post-processing preset system. Click here for more details.
If the thought of doing Newborn Photography scares the living daylights out of your man, you might try offering him a different educational workshop. Mastering Professional HDR Photography is a good one, especially if they're into outdoor, real estate or architectural photography. Click here for more details.
Waterproof Camera
I have an older version of this Fujifilm Waterproof Camera and it's perfect for family adventures or the outdoor enthusiast. Dad can take it kayaking, bike riding (it's shock proof, dust proof, waterproof, freeze proof, etc.) and not worry about breaking or damaging his camera along the way. This is also the camera I recommend for kids, since it's affordable and so durable.
Hardcore Camera Case
For the hard-core traveler or outdoor photographer dad, a Pelican Case would make an awesome gift. Photographers I know who use Pelican Cases swear by them, for maximum protection of their gear while traveling or out in the field. Plus, they just look so masculine and cool.
The Gift of Time & Actual Photographs
Surprisingly, when I asked around on social media, most photographer Dads wished for the gift of time on Father's Day. A photo walk with their kids, uninterrupted time to photograph the baby, time alone to focus on his craft, etc. A close second request was to receive actual portraits of their wife and/or kids! Who knew? So, if it's not too late, consider booking a session with your local photographer and consider printing those photos and giving them to dad in a card, mini album or digital app.
CREDITS: Photographs by Tanya Smith are copyrighted and have been used with permission for SLR Lounge. Do not copy, modify or re-post this article or images without express permission from SLR Lounge and the artist.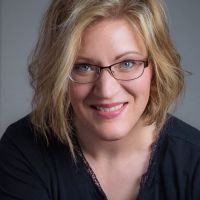 Tanya Goodall Smith
Tanya is the owner of WorkStory Branding Photography in Spokane, WA. Businesses hire her to create story-telling content that sells their high end products and services. She also teachings photographers her unique business model for making serious money as a corporate and personal branding photographer. Find her at
workstoryphotography.com
and
workstoryeducation.com