After studying ballet for years, Kylli Sparre realized that becoming a professional dancer wasn't the right path for her. She soon discovered photography as a creative outlet and now uses photography and photo manipulation to create fine art.
Professionally known as Sparrek, Kylli's work is surreal, dreamlike and usually features women as the subject matter. Every image causes me to ask myself, "What is this woman's story? What fantasy world does she live in?" I was curious to know more about Sparrek's creative process and she was good enough to take the time to answer some questions for us at SLR Lounge.
How do you come up with your ideas? Do you have the idea before you shoot or does the final idea and image emerge post process?
It happens both ways. I do usually go out to shoot with a specific idea. However, if it doesn´t seem to work or something different emerges, I change direction. I always consciously try to keep an open mind and not get fixated with one idea.
What inspires your work?
I get my inspiration usually by daydreaming, something I have been doing too much of all my life. Also books, people, relationships, nature—inspiration can be found everywhere. To me, it has always been harder to bring an idea across rather than finding ideas.
What gear do you primarily shoot with?
I use Canon 5D Mark II and lately only one lens — Canon 24-105mm. I also use Canon 50mm f/1.8 occasionally.
What message do you hope to communicate (if any) with your images?
I try to communicate the way I see the world, the way I feel or the way I think others might feel. Hoping to communicate emotions, something that has been under the surface or overlooked.
Interesting insights, especially the bit about finding it more difficult to communicate an idea than to have one. I feel the same way! I love the modern fairy tale nature of Sparrek's fine art photography. See many more on her website, sparrek.org and connect with her on facebook. Which is your favorite?
CREDITS: All images and interview excerpts have been provided by the artist. Photographs by Sparrek are copyrighted and have been used with permission for SLR Lounge. Do not copy, modify or re-post this article or images without express permission from SLR Lounge and the artist.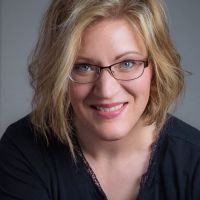 Tanya Goodall Smith
Tanya is the owner of WorkStory Branding Photography in Spokane, WA. Businesses hire her to create story-telling content that sells their high end products and services. She also teachings photographers her unique business model for making serious money as a corporate and personal branding photographer. Find her at
workstoryphotography.com
and
workstoryeducation.com