Growing up, I was always surrounded by dogs. Big dogs, little dogs and medium sized, I had my furry "brothers and sisters" to play with. My childhood was never lonely as I always had a ready playmate who was bribable with a treat to be the knight protecting my castle, the baby in my baby carriage or the noble stead that carried my Barbies. Then my human brother came along 8 years later, much to my dismay.
Little 4-year-old Harper also has a furry sibling in her partner in crime, Lola. After years of infertility, photographer Rebecca Leimbach and her husband were delighted to get pregnant with Harper. But after Harper was born, efforts to have another child proved unsuccessful and Harper would seemingly be an only child with no playmate to grow up with. Until one day, as she tells The Good News…
Harper came out of her playroom one day and said 'Ta-da!' I turned around and Lola was wearing a tutu, necklaces and a crown, and she didn't seem to mind. I died laughing and grabbed my camera to take a picture… the rest is history.
Rebecca realized that Harper did have a playmate in the form of their English Bulldog. The two are inseparable and have been since Harper was born. "Lola has always just watched over her," she says. "My struggle with infertility and Harper being an only child also made me realize their bond. It made this series even more important to me."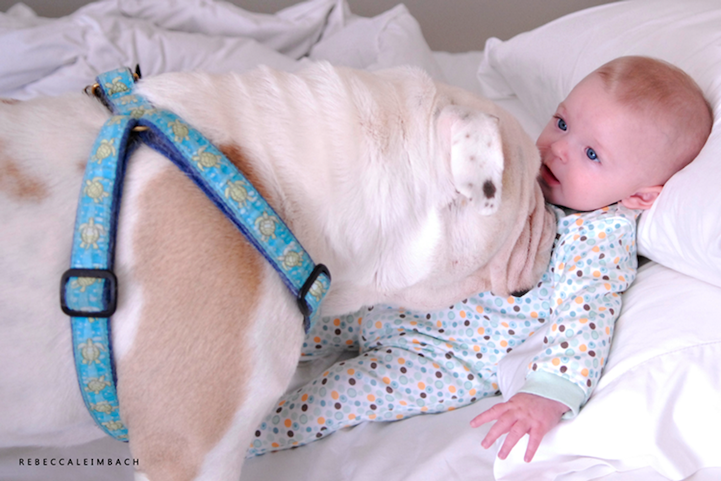 From beach outings to tea time to playing dress up, Harper and Lola's friendship is an inseparable bond which is only disharmonious when Lola eats Harper's toys. Or her snacks. And even then, Harper retaliates by drawing on Lola's face when she's asleep.
[REWIND: TIPS ON SHOOTING ADORABLY PLAYFUL PET PORTRAITS BY ELKE VOGELSANG]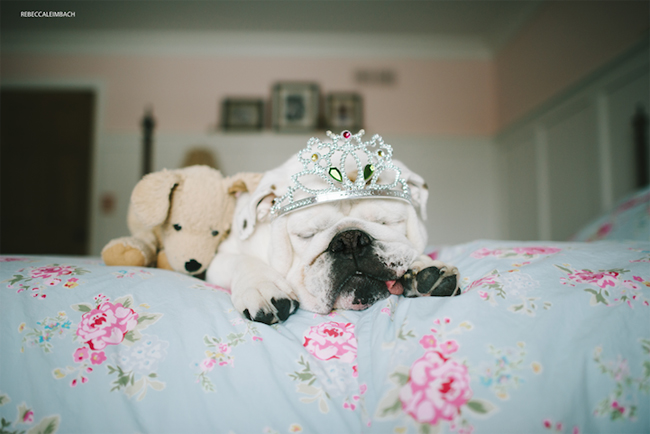 To see more of Harper and Lola's adventures, visit Rebecca Leimbach's Facebook page and check out her website.
CREDITS: All photographs shared by Rebecca Leimbach are copyrighted and have been used with permission for SLR Lounge. Do not copy, modify or re-post this article or images without express permission from SLR Lounge and the artist.
Via My Modern Met
Hanssie
Hanssie is a Southern California-based writer and sometimes portrait and wedding photographer. In her free time, she homeschools, works out, rescues dogs and works in marketing for SLR Lounge. She also blogs about her adventures and about fitness when she's not sick of writing so much. Check out her work and her blog at
www.hanssie.com
. Follow her on
Instagram