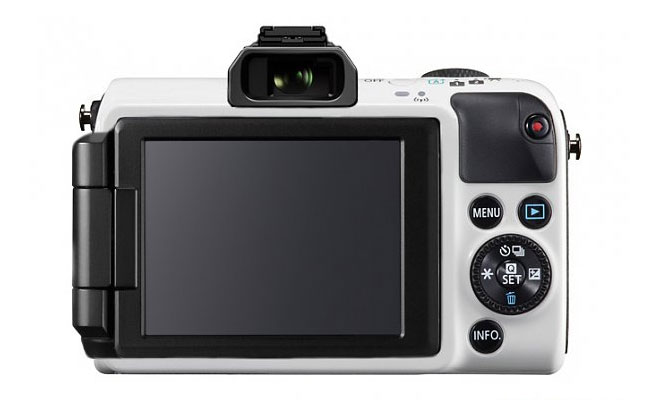 We all know that the original EOS-M was a colossal flop in most markets (Asia being about the only exception to what I have heard). So much so that the EOS-M2 was only released in Asia (in reality, it was more like an EOS-M1.5, basically just with added Wifi). So we have all been wondering, when would Canon step up and try to hit the US/Euro mirrorless markets again?
A new image has surfaced online over the last 24 hours, which is claiming to be a shot of the fabled EOS-M3. It features a small viewfinder and flip out LCD screen, but otherwise looks very much like the original M and M2. Most believe it is a fairly well done fake, but what if it's not?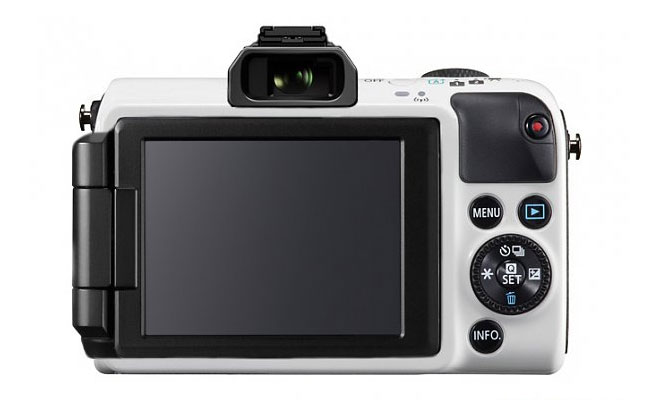 Would you give the M line another shot if the next M body came with these features, assuming the guts on the inside were up to par with current technology? Personally, I think the image is fake, but I would love to see an EOS M3 with those features. Well, I could care less about the flip out screen, but I would love a viewfinder and an addition of the 70D's Dual Pixel AF technology.
Photokina is only a short while away, it will be interesting to see if Canon actually does release this M3 and managed to keep it under wraps this long…
___
What are your thoughts on the above image? Is it a good fake or could Canon actually have a new M on the horizon? Leave a comment below!