This week, Facebook has agreed to rethink its stance on nudity guidelines as a direct result as a protest outside their doorstep. Photographer Spencer Tunick recently organized a nude photo shoot / protest outside of the company's offices to challenge its policies where they'd ban the users or images that contained even artistic nudity in images.
Embed from Getty Images
The elaborate shoot took place on June 2nd, 2019 just outside the New York offices for Facebook where Tunick directed around 120 people who laid nude on the pavement. The models covered themselves with enlarged prints and stickers of male nipples. In collaboration with the National Coalition Against Censorship (NCAC), Tunick published photos and videos on Instagram to challenge its parent company's policy on nudity and fine art. You can view it here, but just know that it may be considered NSFW.
"In recent months, Facebook has faced scrutiny for its community guidelines and censorship practices," writes the National Coalition Against Censorship (NCAC). "The site's policies, which make an exception for nudity in paintings and sculptures, exclude photography. Photographers reported having their accounts and photos deleted without warning or explanation."
Artsy writes that Tunick had been arrested five times by the NYPD for staging nude photo shoots without a permit. The recent shoot was the first in New York after 20 years. After the event, Tunick said, "This is actually a clothed photograph. People are just clothed in male nipples." Well, that's clever!
Facebook writes in its Community Standards document;
"We restrict the display of nudity or sexual activity because some people in our community may be sensitive to this type of content,  Our nudity policies have become more nuanced over time. […] While we restrict some images of female breasts that include the nipple, we allow other images, including those depicting acts of protest, women actively engaged in breast-feeding, and photos of post-mastectomy scarring. We also allow photographs of paintings, sculptures, and other art that depicts nude figures."
A few days after the shoot, NCAC announced that Facebook will reconsider it's nudity guidelines, where it currently bans photographic nudity and female nipples, which has caused a lot of controversies. According to NCAC, Facebook will collaborate with them on revising its current policies, and they are planning on meeting with a group of artists, educators, curators, and activists "to discuss the impact of its current policies and how they can be revised to better serve creators."
Given that Facebooks "algorithm" and policies have gotten accounts and images of paintings, sculptures, and works of art including ancient Roman statues banned already, it's about time for a serious discussion and re-evaluation. It effectively took Nick Uts' photo "Napalm Girl" being banned and sparking an outcry for Facebook to finally start to relax its censorship restrictions on "newsworthy" images and art.
"Images of the human body have been a central subject of art for centuries," NCAC writes. "Nevertheless, Instagram, the most popular platform for artists who share their work online, and Facebook both ban photographic representations of the body."
Currently if photographers or artists want to post nude work on Facebook or Instagram, they have to "hide" female nipples in them. There's a lot of wonderful fine art out there that is censored in this way on social media, but from the perspective of the creator, and the majority of viewers, this takes away from the intended impact of the image, let alone the additional time it takes the artists to re-prepare their work to be "social media friendly". It's a frustrating and very annoying process, and I can speak to knowing some incredible artists who've had their accounts shut down and banned multiple times for "pushing the boundaries" of what Facebook considers acceptable.
What Does This Mean?
The good news is that Tunick's photoshoot of "people dressed in mens nipples" has had an effect on the company. With this meeting, maybe something good can come from it and new tools and rules will be put into play to allow artists to create more freely on these platforms. Many have simply requested the ability to flag a post as NSFW so you'd have to pass a "check" to be able to view which would save the company from having to change their hard-line. Facebook notes that it hasn't pledged to make any changes to its policy, but rather its goal is to learn more about ongoing concerns people have regarding its policies.
What do you think about these policies? Do you want them to stay in place? Do you want more creative freedom for artists and historic & newsworthy images? Let us know in the comments below.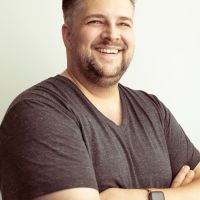 David J. Crewe
David J. Crewe is a full-time commercial photographer and Senior Editor with SLR Lounge. Based out of both Southern California & Las Vegas, Nevada. View his work and blog:
DavidJCrewe.com
Follow his Instagram:
@DavidJCrewe